In December we gave an interview to Matt Yau from Alamy Stock with which we have great long-term collaboration.
In the interview we shared our studio's story, told about inspiring designs and trends we are expecting in 2023, and today we'd like to share our answers with you as well.
MY: Design has become such a fundamental language in our lives. Why do you think graphic design and illustrations are important?
IB: That's quite a philosophical question, and historical too. Visual culture has always been a huge part of human life. We all tend to lean towards something beautiful that surrounds us – whether in nature, in people, or on our smartphones and laptops.
Visual narrative sometimes speaks louder than words. We understand this language directly without any need to be explained. This is what unites us. Starting from rock art, we haven't lost our capacity to distinguish meaning from images.
As for the utilitarian function, of course illustrations and graphic design are easy and familiar ways to express ideas and processes; we can't imagine any source of information without their support.
It helps us imagine, understand, feel, and even get seduced by – so that we feel an urge to order something. Photography serves the same function, but it has its limits in contrast to illustrations.
MY: As you say, art has been around a long time. And in that time, we sometimes see this back and forth between minimal designs and more maximalist designs. What trends have you noticed in graphic design in recent years?
IB: We can distinguish three main trends we've been noticing: simplification, stylisation, and 3D. It seems now that designers and customers don't strive for realistic solutions in illustration in general but prefer more laconic and stylised images. It gives a lot of space for imagination and more freedom in creation.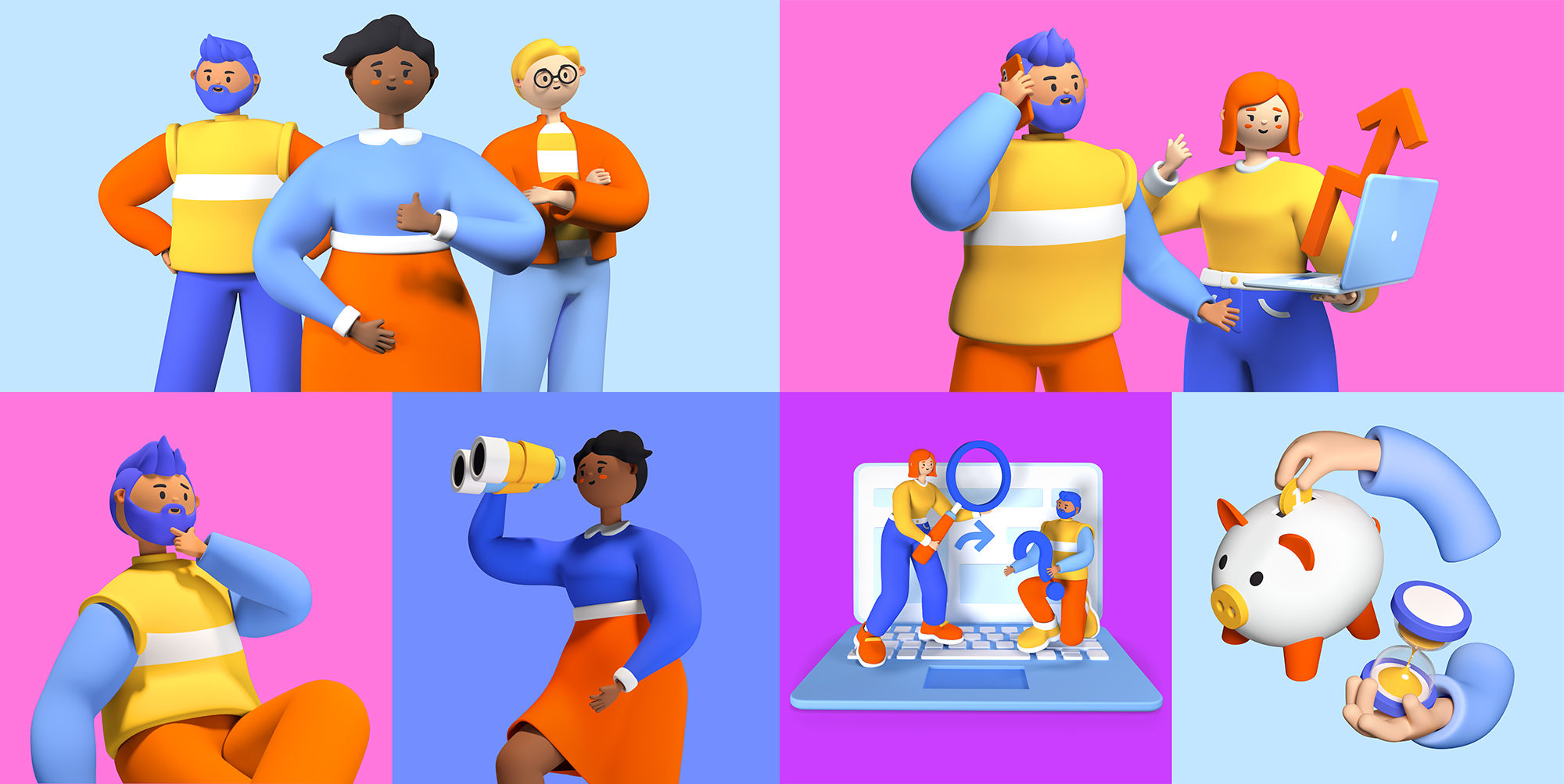 Though realistic and well-detailed illustrations will always be in demand, the trends encourage us to experiment with forms, shapes, and proportions. 3D at the same time can cover a lot of themes and occasions, it has a big potential to adapt to customer's needs.
MY: And how does the future of design look?
IB: We believe 2023 will continue to follow the 3D trend. It's great in terms of its adaptability: it can be used in animations and videos, for instance. We're expecting a lot of unusual and stylish 3D art coming. We ourselves have plans to explore 3D further in the studio. But it's hard to say what trends might come after that.
MY: Bokyo's portfolio features a diverse range of graphics for all kinds of uses. But what sets your collection apart from others?
IB: Despite the fact that we've been experimenting with formats and our portfolio has a lot of different graphics indeed, our focus has always been on illustrations and icons. We put all the effort into the quality of our graphics. Working with super talented designers guarantees that.
For us, creativity and natural interest matter the most. Our work is the opposite of the assembly line. When you work on something you have interest in, you will do your best to ensure the high quality of the result.
During our work, we've created large collections we're proud of that remain popular among customers. These are such collections as Innovicons, Highlight icons, and Isometric line illustration bundles. Thus, we always try to work on something new and develop new styles, but at the same time we keep on developing our products to make them better.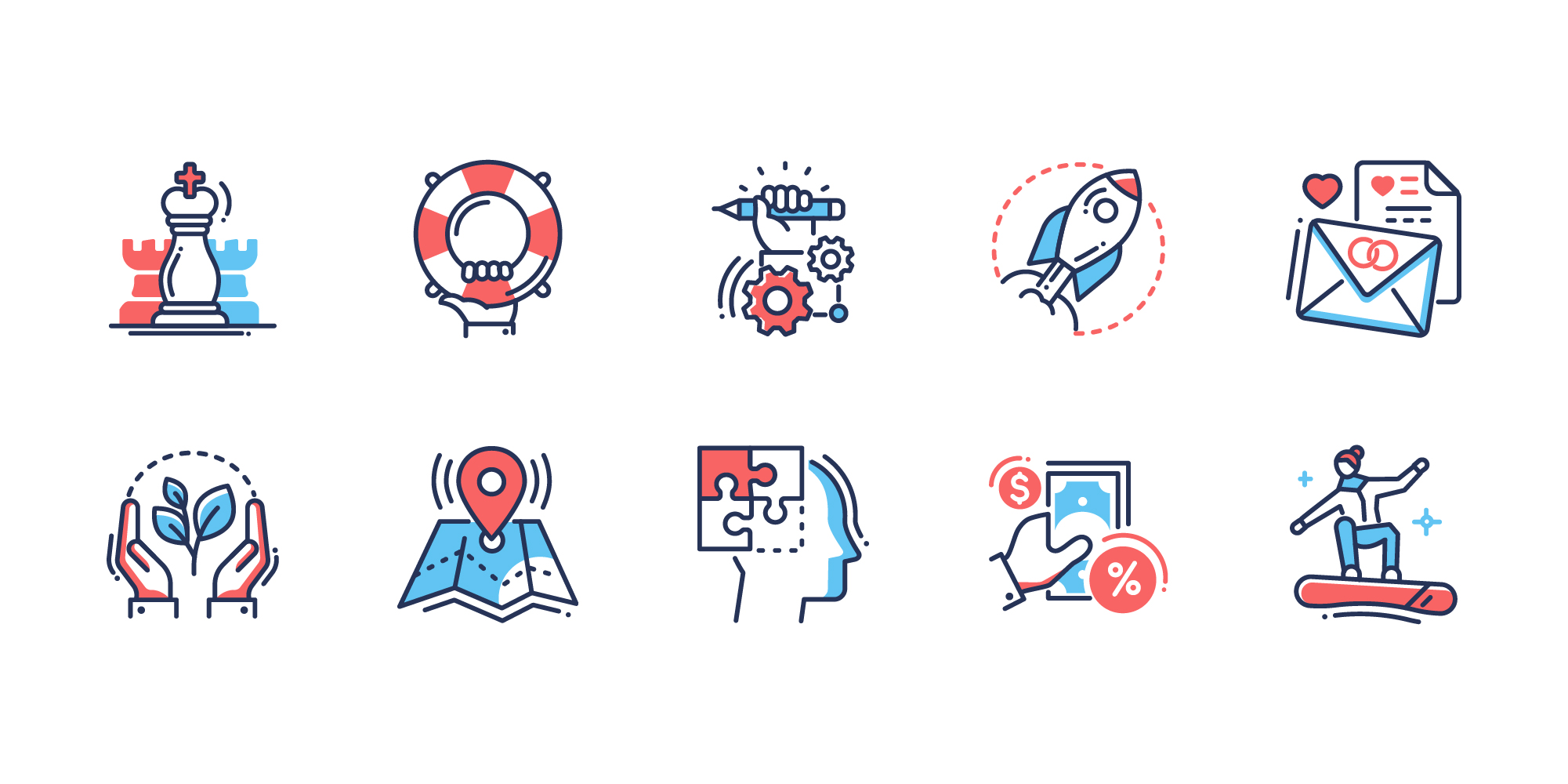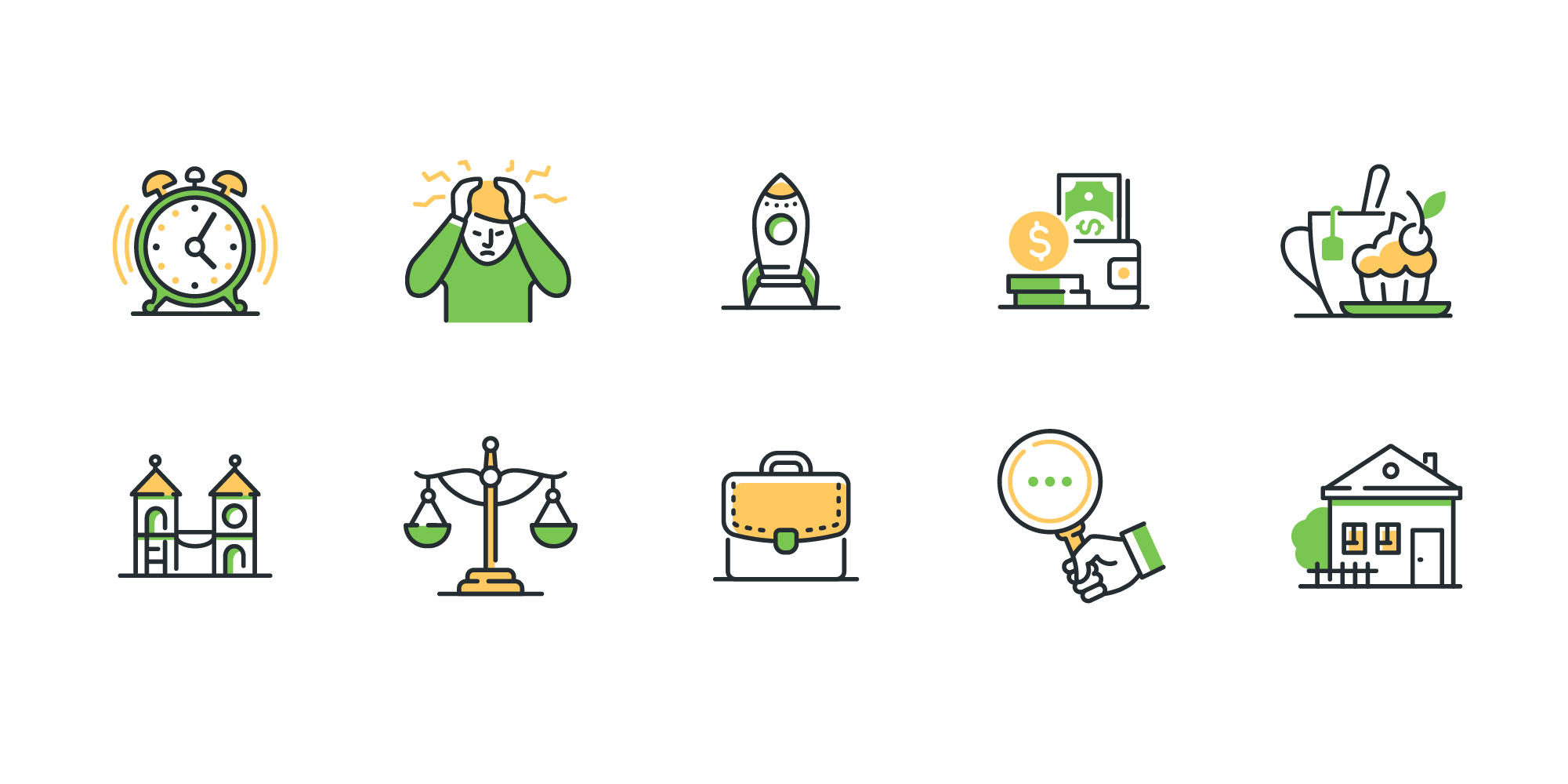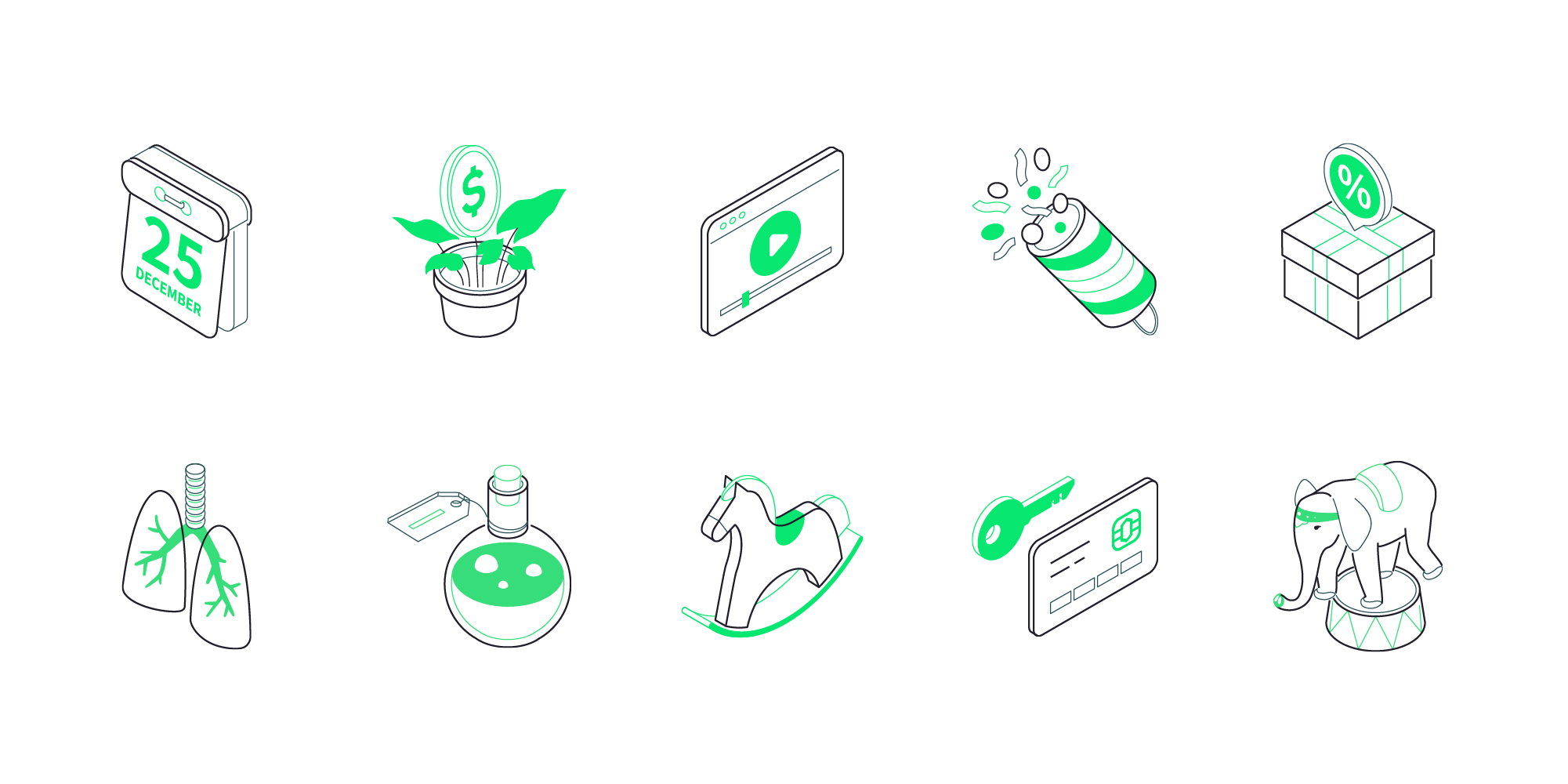 Isometric line icons
Another thing we're proud of is the range of themes we cover in our icons and illustrations. Of course, we have images on timeless topics such as business, medicine, ecology, and many others.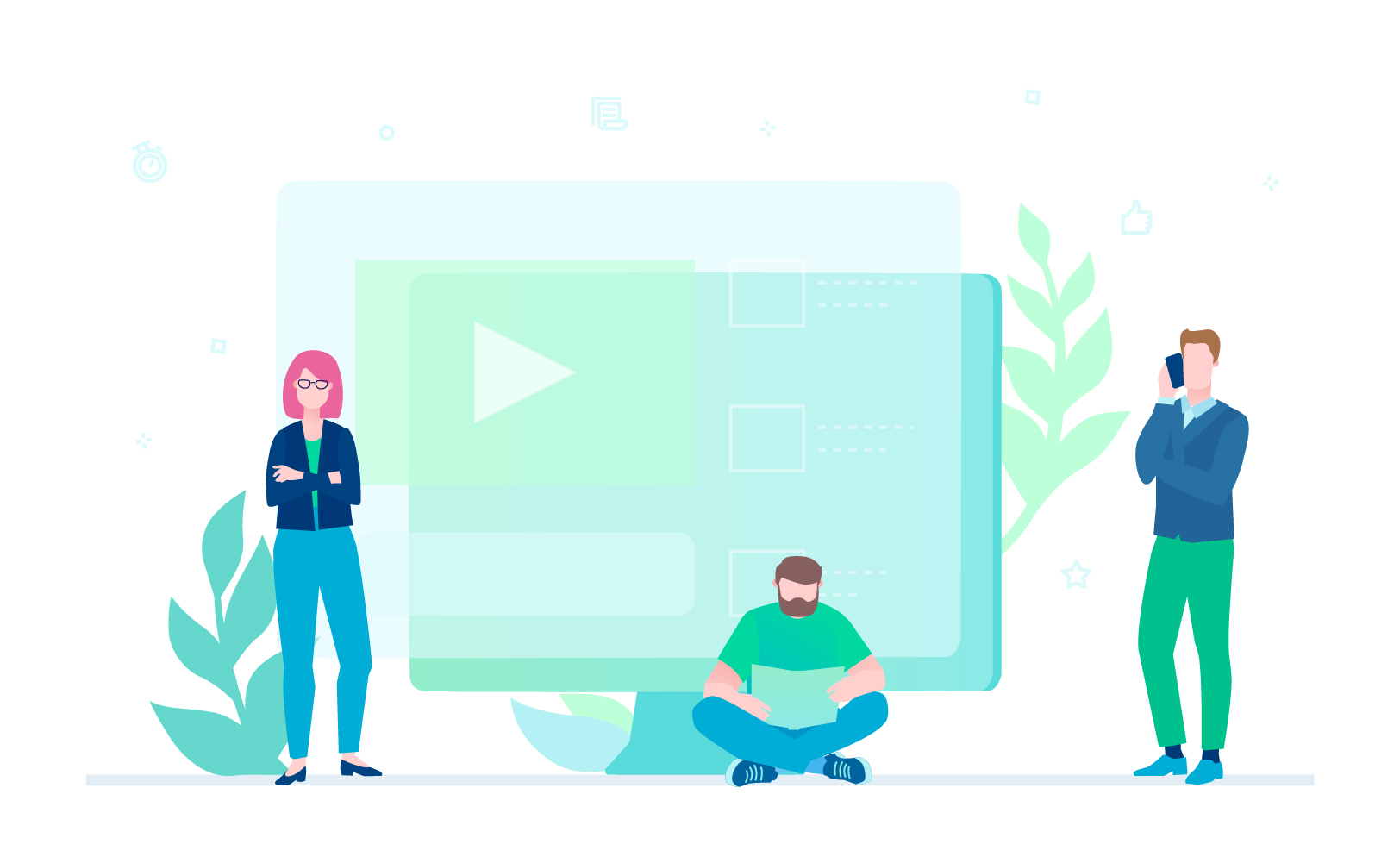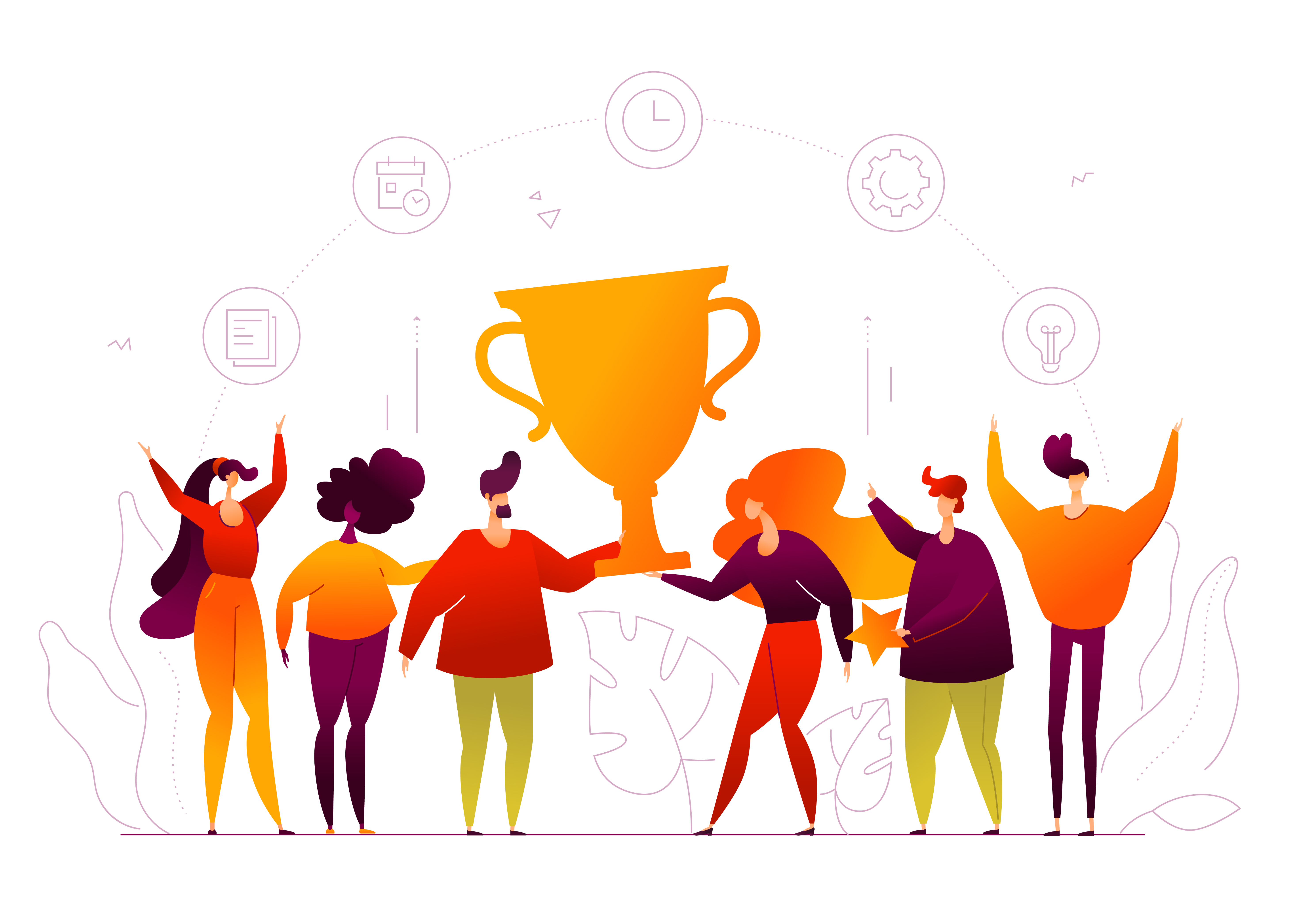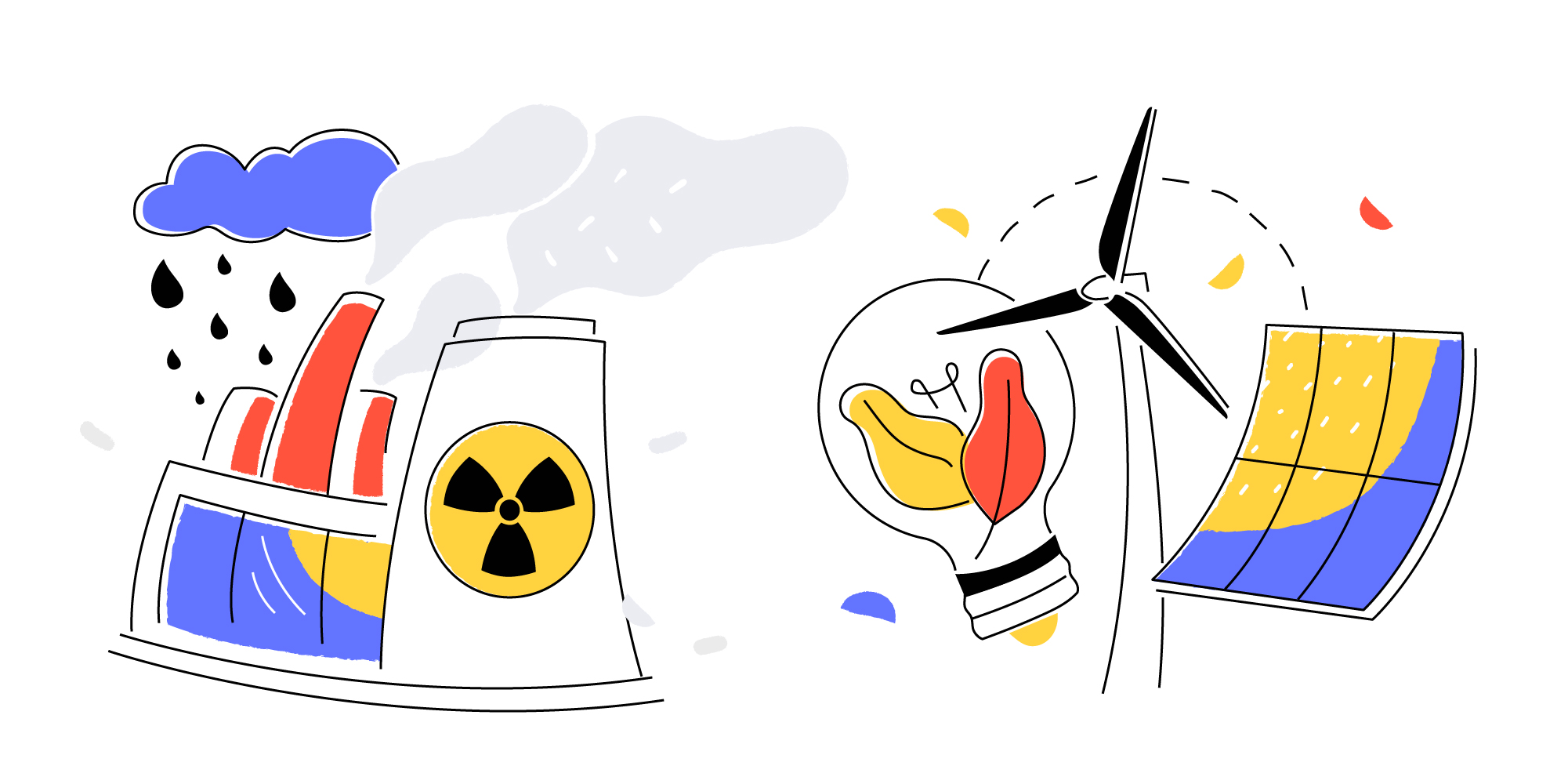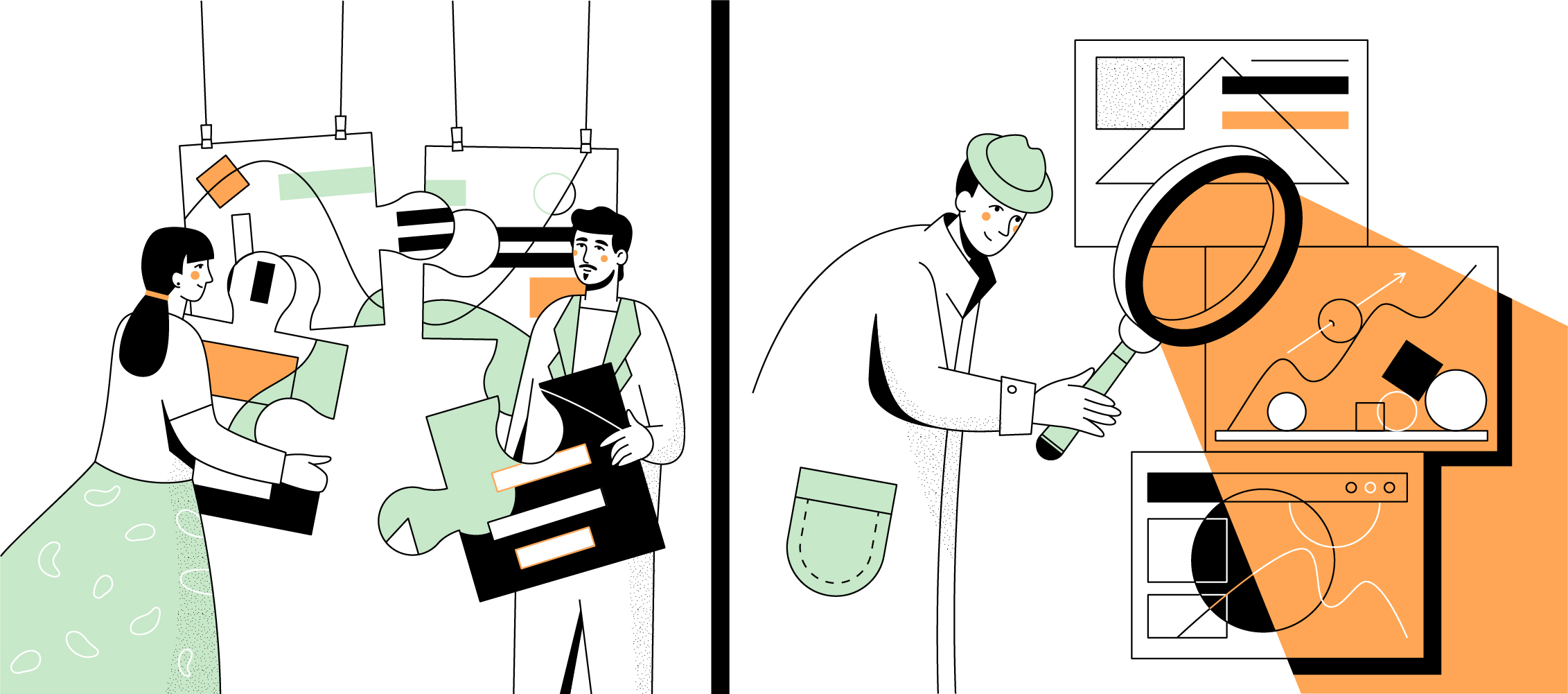 But we also include themes that you may not find elsewhere.
It could be something following world events, something quite niche or maybe even exotic. Therefore, we have icon sets representing historical periods (renaissance, prehistoric times, ancient civilisations, modern history, etc), social issues (orphanage, migration, human rights), types of psychotherapy, and more.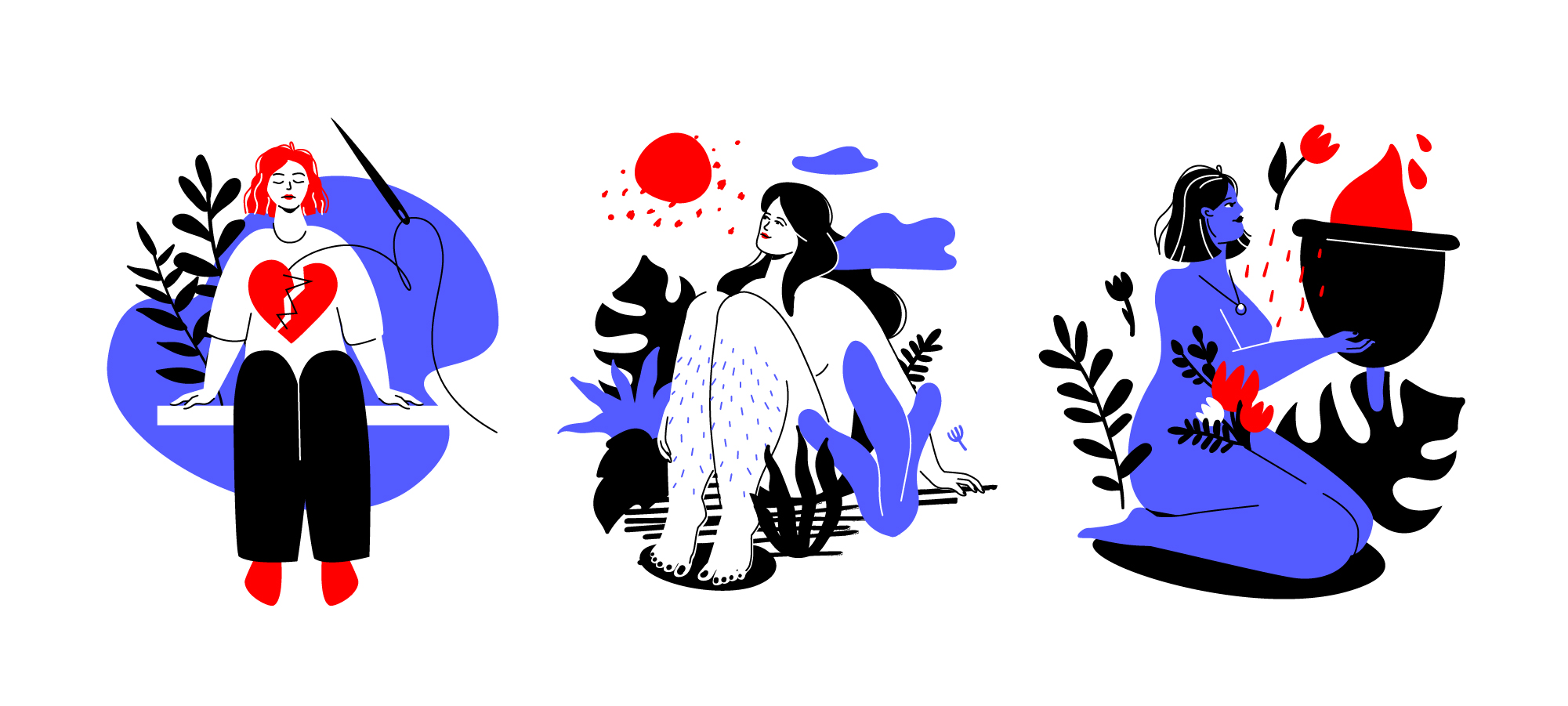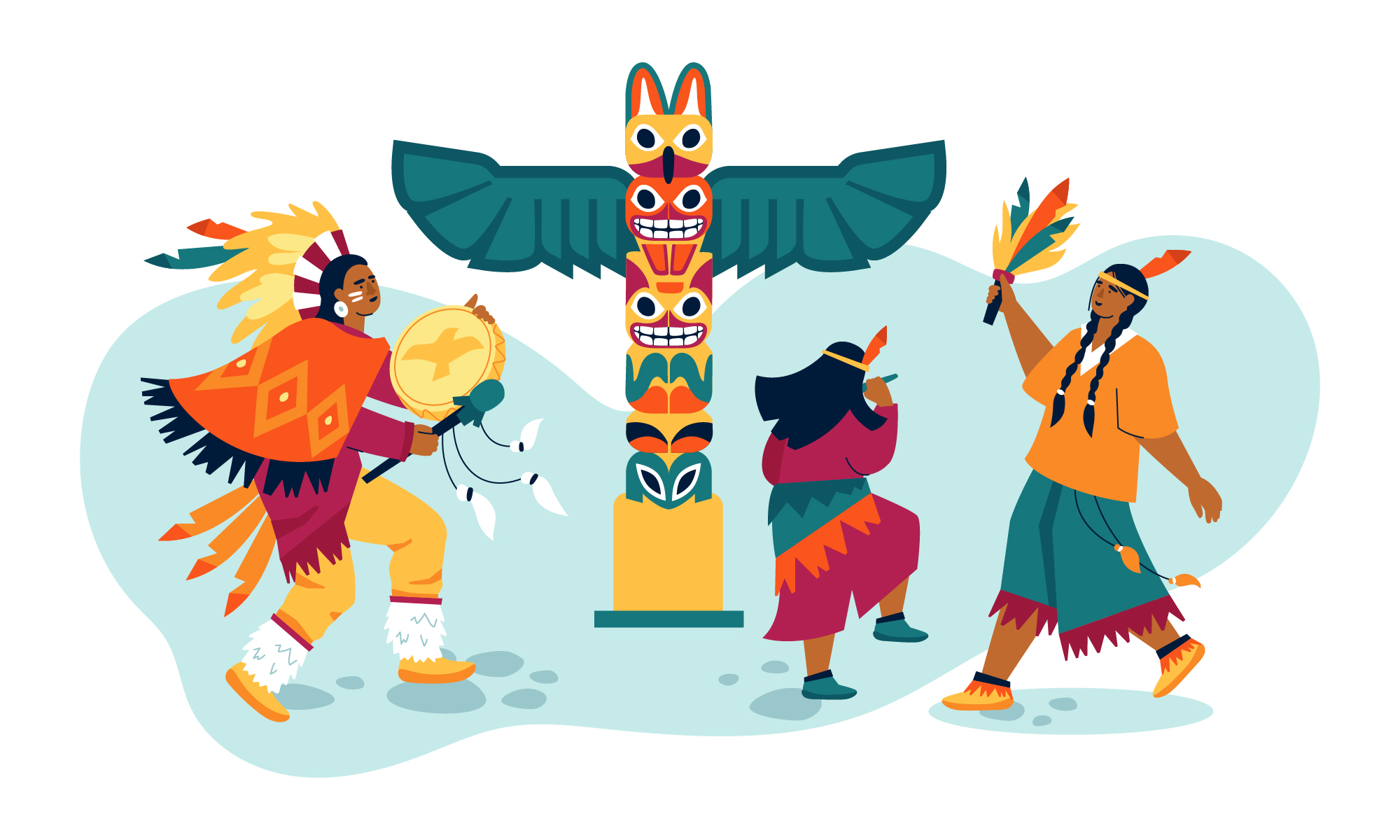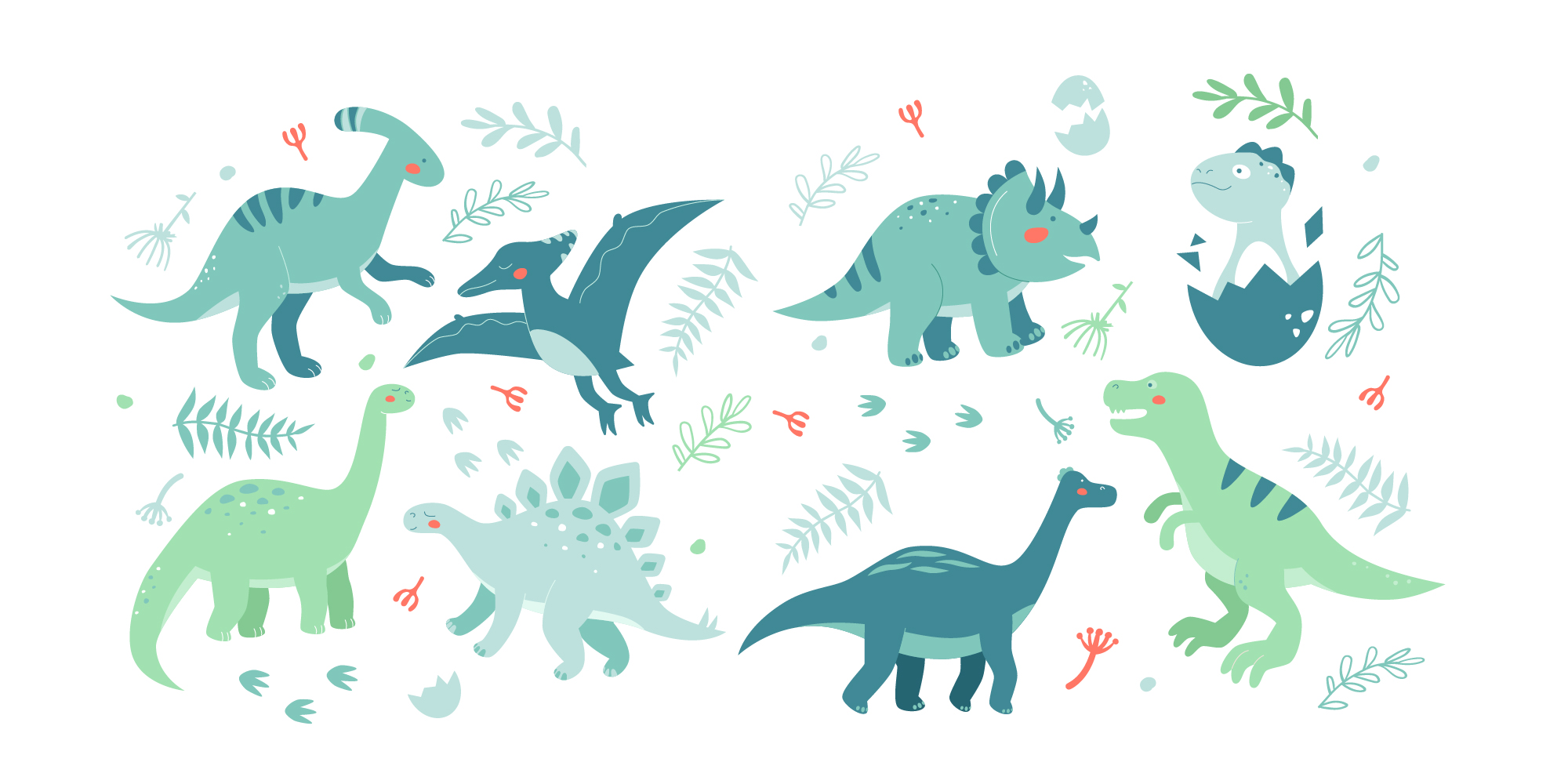 So we will dare to say that you can find almost everything in our portfolio, even if you have something exclusive in mind.
MY: You must see lots of great work out there to help you stay inspired and grow the portfolio further. What's a piece of design you've seen recently that you find inspiring?
IB: It's hard to say as there are lots of great designers and illustrators that make amazing art. We've always been inspired by the Muti Studio; we love their approach and style.
Also, we're inspired by an artist from Tel Aviv, Gal Shir. He started with really nice, popular videos of drawing on the tablet, but not so long ago he began abstract painting. This was a very bold move, and we love seeing his artistic journey.
Recently, we discovered Cristobal Ojeda Newfren. We like the way he experiments with colors, shapes and uses his imagination to create characters and compositions.
MY: Who would you love to collaborate with?
IB: We're always open for collaboration, every project is valuable for us. During the years, we've collaborated with great companies and people, and it's always an exciting process. We love to see our graphics in action, on websites, media, and material products.
It would be great to see our illustrations in books though. All our studio members adore book illustrations, especially for children, and we would be happy to try it.
Also, recently we've been helping a charitable foundation with graphics, and the idea that we may somehow assist is very precious. So, we would like to continue participating in projects that make people's lives better.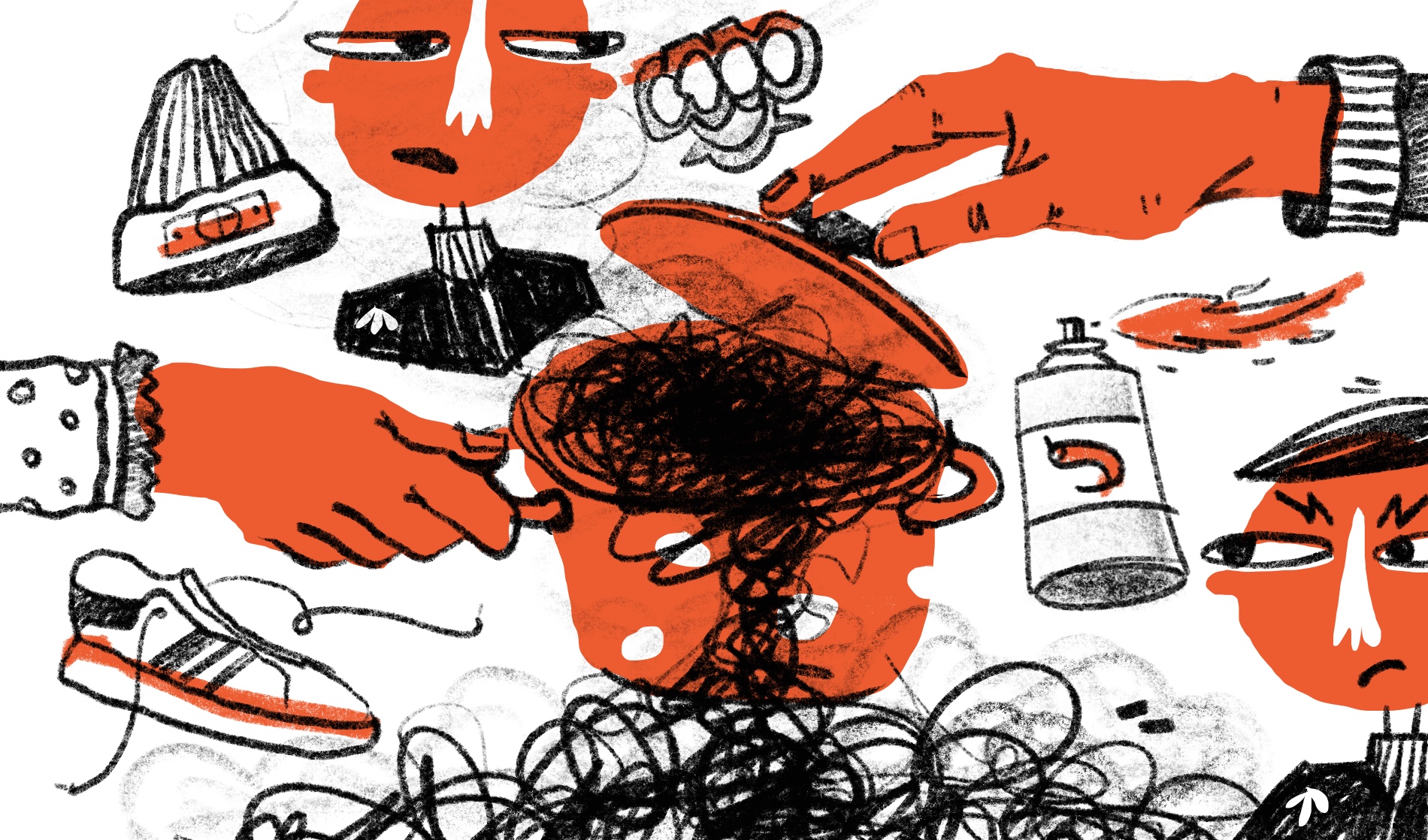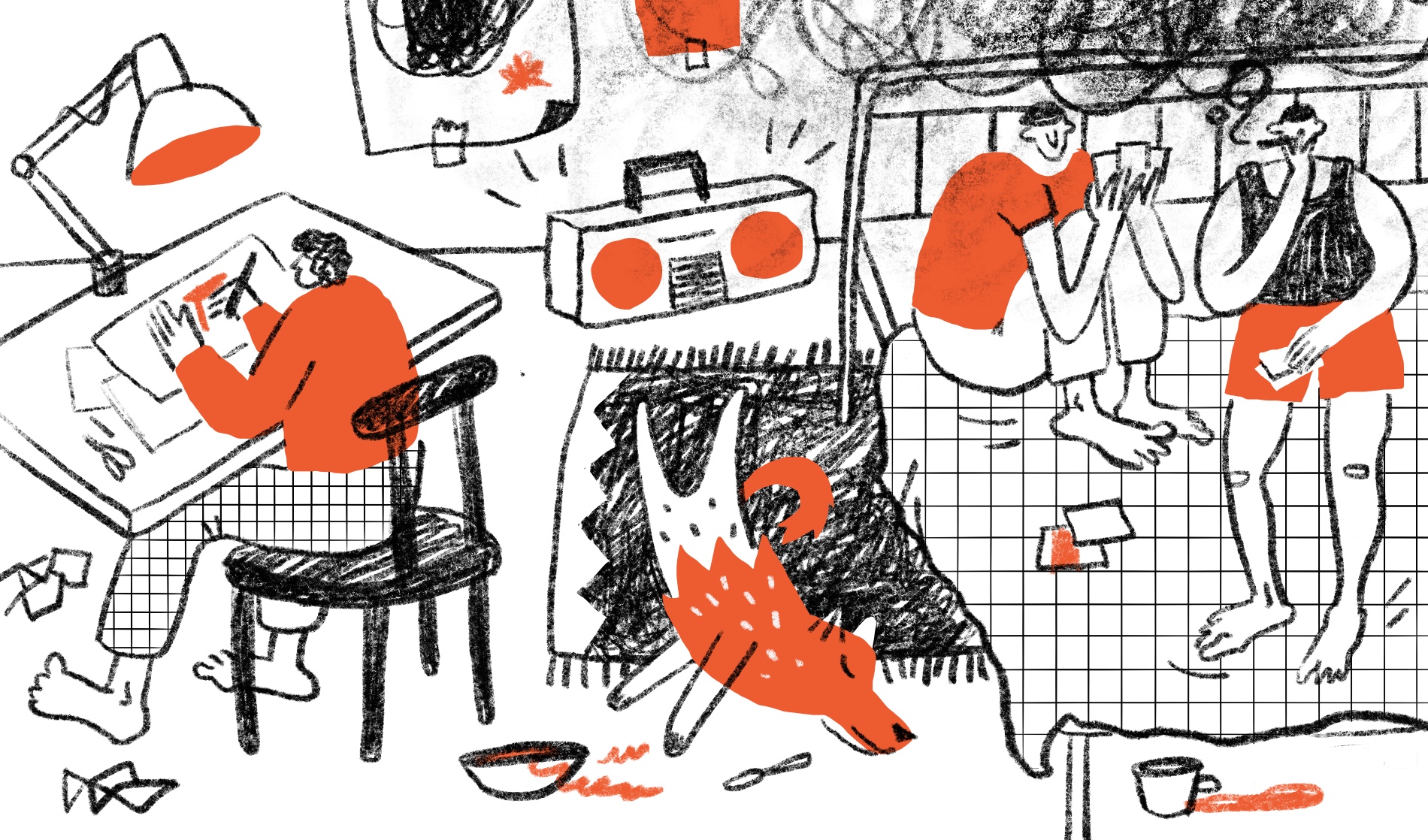 MY: Just for fun, can you choose one of the following subjects to convey with an illustration? Reincarnation, anxiety, or affection.
IB: Recently, we've been making a lot of illustrations on the theme of mental health, psychological support, and anxiety as well. So here's our compilation of illustrations on those themes.