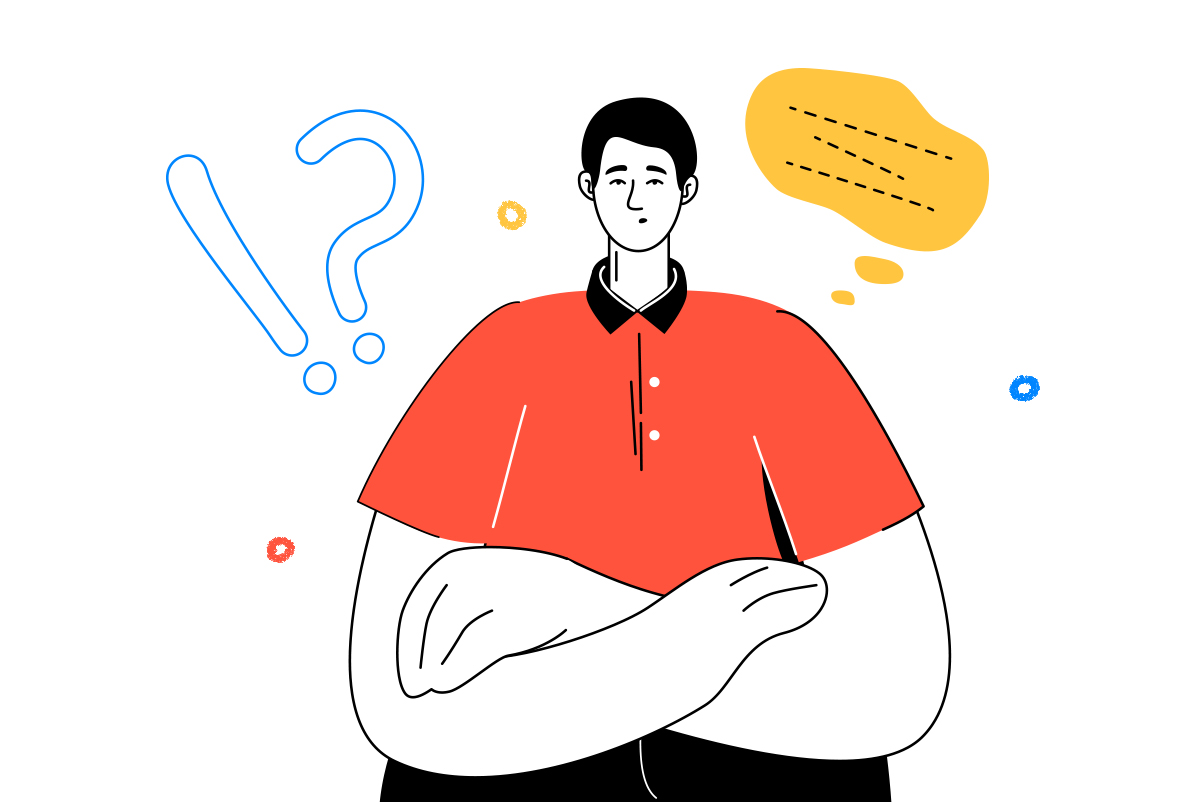 We continue discussing the main fears and doubts customers may face when ordering graphics. This article is dedicated to photos in projects and handling deadlines. In the end, you'll find a brief summary of these two articles. Don't hesitate to contact us if you have questions or thoughts about them!
"Maybe it's better to use photos instead of illustrations"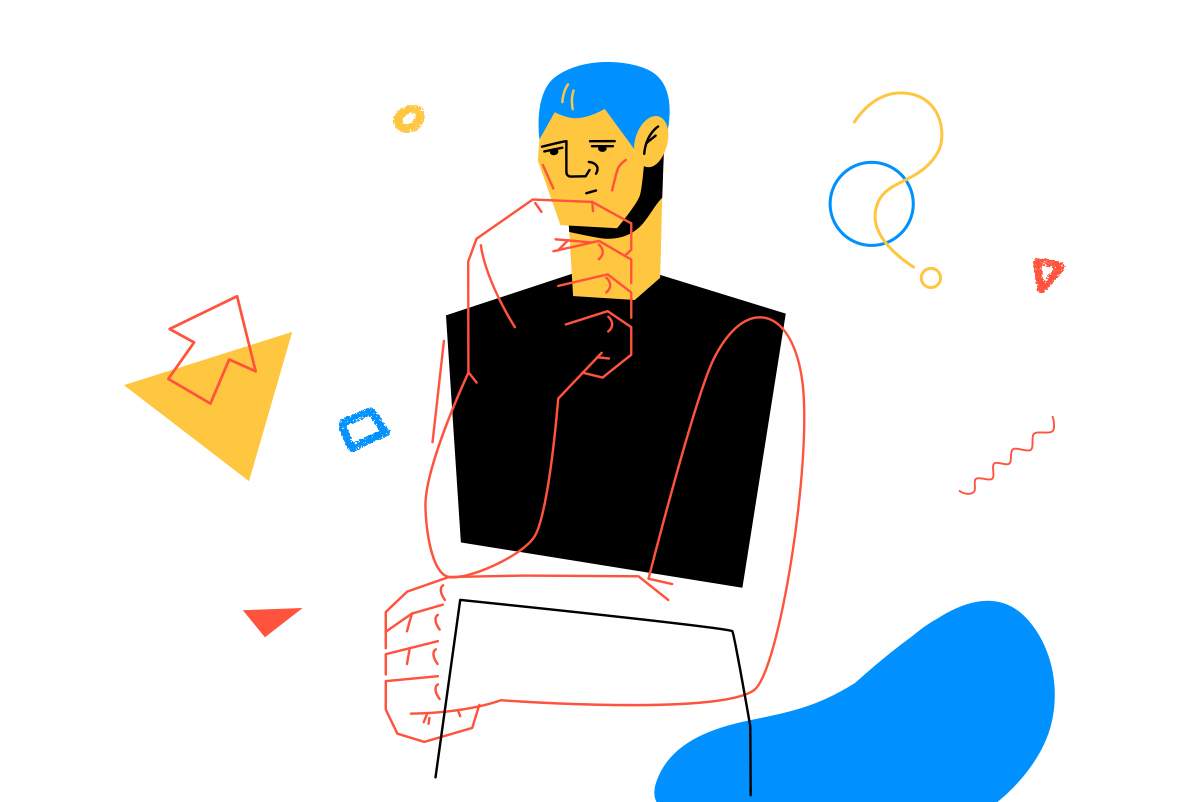 First, it is necessary to say that the choice is yours. The taste is a nuanced area, plus a lot depends on the services you provide. If you have a lifestyle blog or a designer clothing shop, then it makes sense to use photos and just add neat icons to match the style.
Using photos, you may possibly meet the following difficulties:
it's hard to implement them into a mobile app;

in case you choose to use stock photos, it may be difficult to find appropriate series exactly for your business;

organizing a photo session can be a time-taking process: you need to arrange with models, find a like-minded photographer, discuss locations, etc. it's a great creative process, but you need to be ready to find time for it.

It's quite hard to make a brand recognizable using just photos. You will have to add graphics anyway and adjust them to your style.
On the other hand, some services certainly demand photos, and a talented photographer can help you. In this case, it is also possible to create an interesting mix of graphics and photos.
Illustrations are a great choice if you want to:
Show unusual processes and services

Use the graphics on many resources – on websites, apps, or in print.

Make your brand recognizable with the help of unique characters, colors, or a style.
"What if you don't meet the deadline?"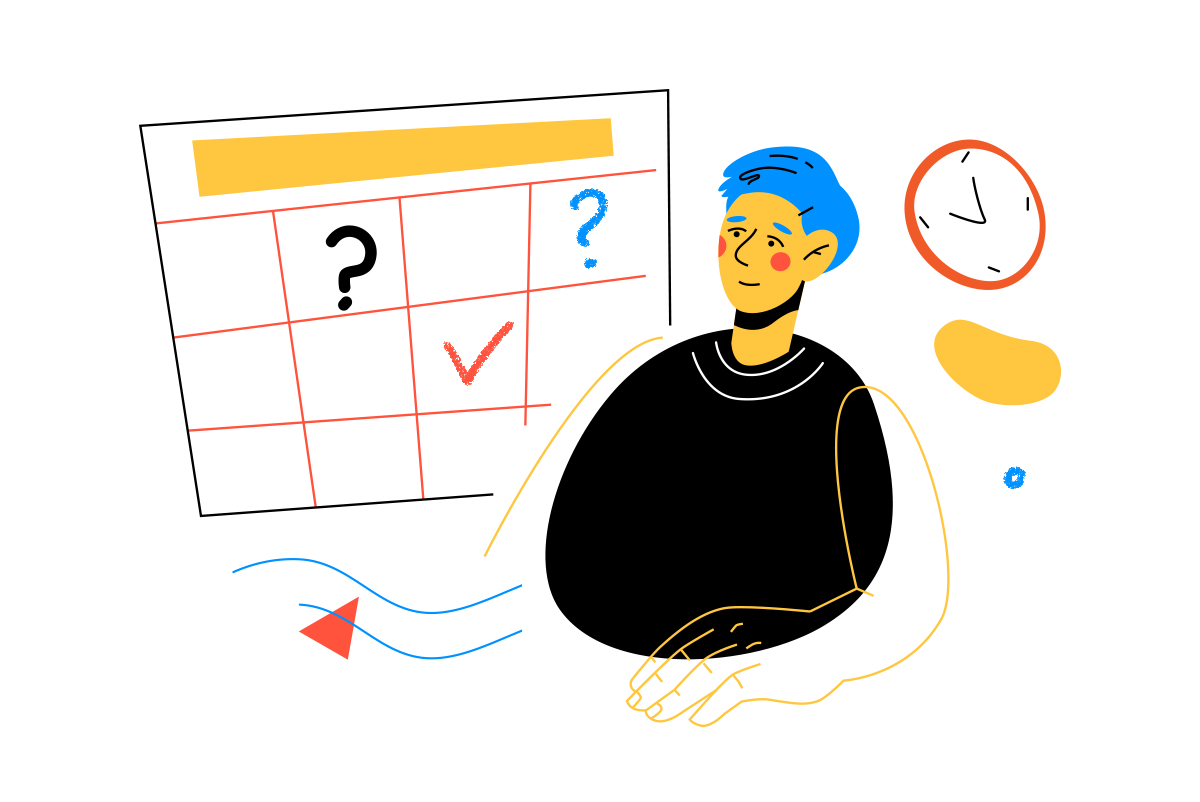 First, it's very important that you tell the exact dates (if you have them) before the start of the project. Having a huge experience in managing projects, we may estimate if your plan is doable and warn of possible pitfalls.
⠀
Here are some tips that could help you when planning your work with designers:
⠀
If you haven't already settled upon the style or are not sure about the colors, it is necessary to leave some time for the discussion or additional rounds of sketches.
If you work with a team, leave some time to discuss sketches and digital drawings with your colleagues.
Bear in mind that there are such things as holidays and weekends. If you are planning a vacation, it's also important to introduce your colleague(s) that will be replacing you or advise beforehand that you won't be available this period of time.
If you know in practice that it's hard for you to choose between options and you need time to think everything over, just add a day or two for consideration.
You need to understand how much time you can spend on the discussions and feedback, besides your work routine. If you are super busy every day, it may be helpful to think over your schedule and find solutions.
Some companies require a lot of documents to be signed – leave some time for the paperwork too.
⠀
Once we had 14 illustrations in isometry prepared within one month – but this is an exclusive situation when the customer trusted our design decisions and gave prompt feedback each time.
In other cases, we stick to our standard scheme: discussion 👉 sketches👉digital drawing.
So if you are ready to contribute to the process and be responsive, your project will be completed even faster than you think!
Summary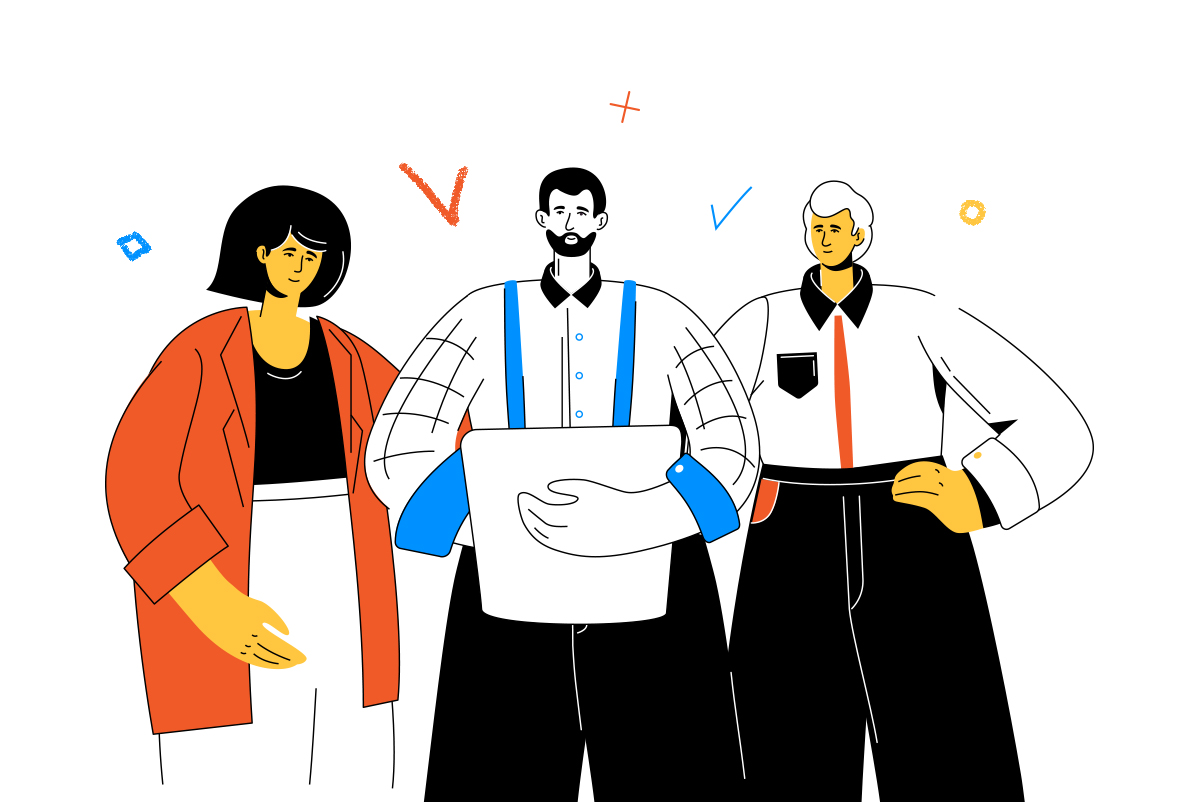 Let's summon up the main ideas:
1. To be satisfied with the result, you need to revise sketches carefully. Don't keep your doubts or questions a secret – share your ideas with your designer. It's better to ask for one more round of sketches than to be disappointed at the end. And give the green light to digital drawing only when you are sure.
2. Provide all the important information about your business, the task, and your ideas on the future graphics at the beginning. Show references and inspiring websites/accounts you like. But don't be too hard on yourself: if you don't know what you need yet, your designer will help you with this.
3. Now as the whole world turns digital, we have a lot of opportunities to manage the process online. Whether you prefer emailing or videoconferencing, we can achieve great results despite the time zone you are in.
4. If your budget is limited, it is ok to turn to stock graphics. But it may still need some modifications to match your design. The process of choosing proper icons/illustrations can also be time-consuming. Our studio can help you find the appropriate style and provides the possibility to adapt our stock graphics.
5. Photos are essential for some types of business, and it's great if you have found a talented photographer to visualize your services! In some situations, photos and graphics can become a nice mix. For example, you may use complementary icons or elements on your website/mobile app. But if your process can't be depicted by photos, it's better to order custom illustrations rather than using trivial business photos from stocks.
6. It's important to discuss certain timing before the project starts bearing in mind all your vacations, national holidays, and day-offs. And to remember that actually, a lot depends on you: on how long it takes to make a decision, how quickly you give feedback, and how large is your team you need to discuss the result with. Our studio has a time-proven workflow that allows delivering graphics in short terms but without any rush. And if you are unsure, you can always try a test project during which you will see it in action.
We hope that this article was helpful for you! Contact us if you have any questions on the process or ideas which fears and doubts we should discuss next.