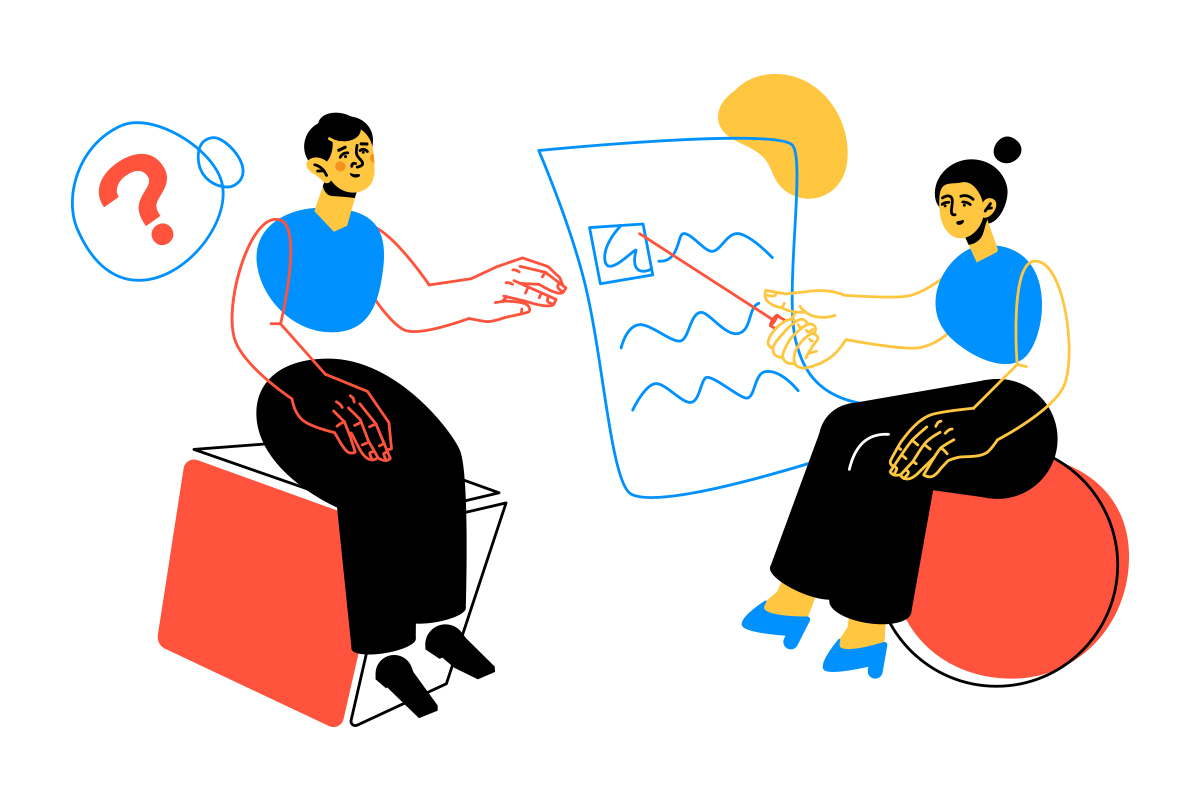 We understand that starting to collaborate with a studio that you haven't worked with before causes a lot of questions, doubts, and even fears. In this article, we'll discuss the main problems of customers and the solutions our studio suggests.
"What if I don't like the result?"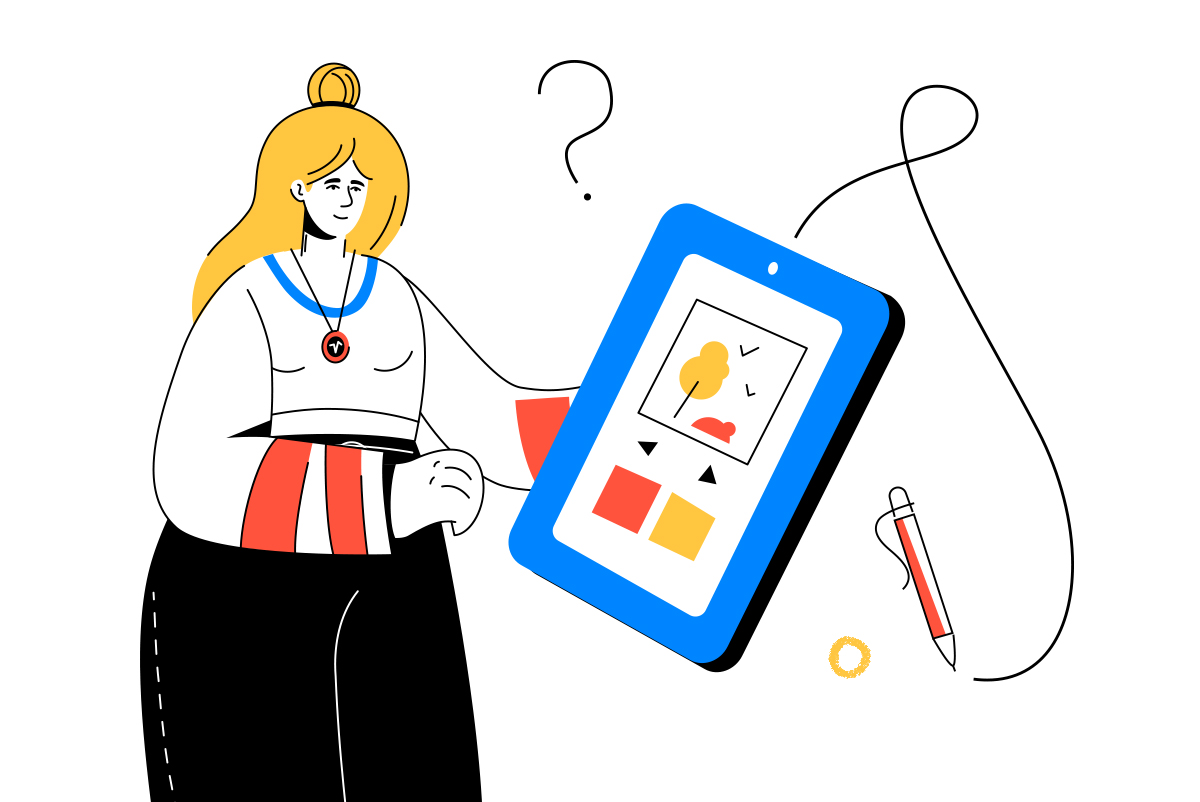 As a rule, the stage of sketches helps to prevent the situation that a customer is not happy with the result. We carefully choose and discuss the style; the sketches show the composition and details. So probably nothing can go wrong except the case when a customer just changes their mind.
After many years of working, these cases can be counted on the fingers of one hand. But of course, we provide in our workflow a cancellation/rejection fee if there appears a problem beyond our control. Its amount depends on the stage on which the project is canceled.
So, if you know exactly what you would like to see or otherwise trust a designer's taste, are open for a discussion, and are ready to give structural feedback, we'll certainly achieve the best results.
Sometimes we can suggest taking one more iteration of sketches and checking some new versions if you are unsure. It is crucial that you are satisfied with a sketch to have what you expected in the end.
How to write a specification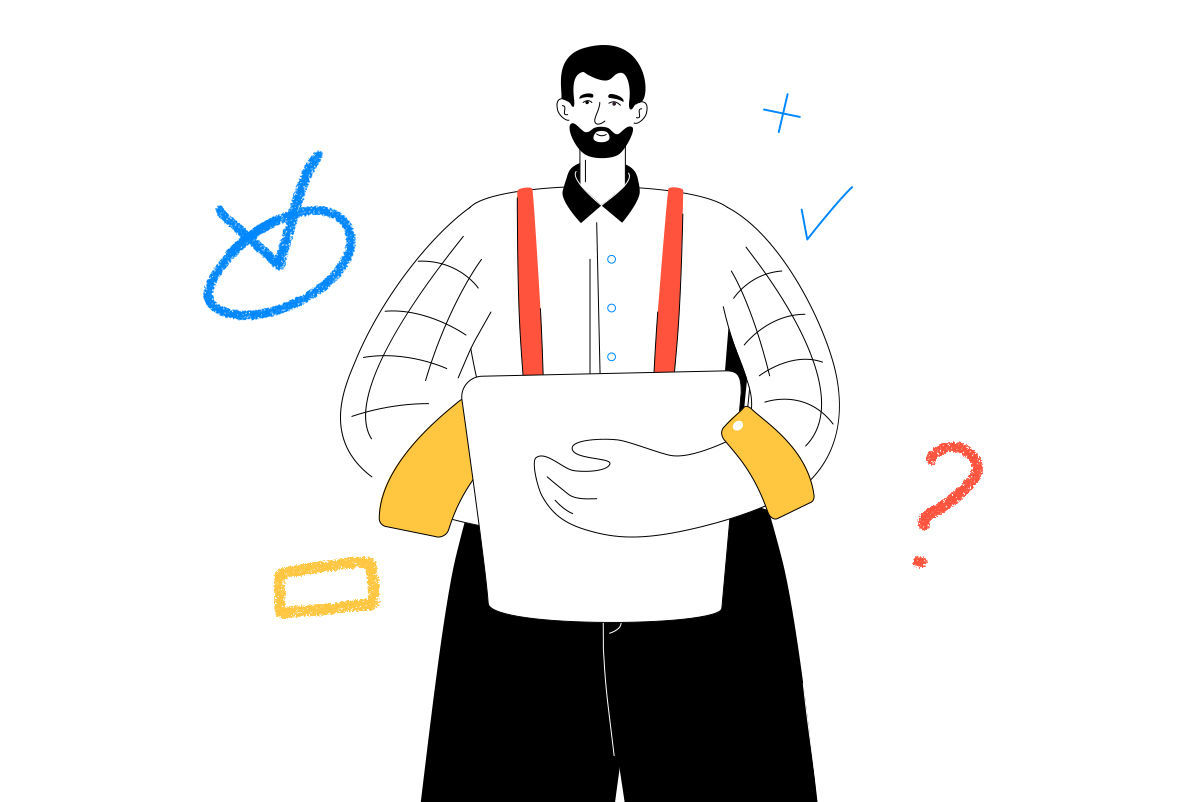 In our work, a lot depends on how a task is described. Detailed and full specifications can save much time for both us and our customers. ⠀
But what if you haven't decided yet what should be depicted?
1. The style. This is absolutely ok. It is just important to leave the time for the discussion with designers.
Scroll the designer's portfolio and find graphics that you like, check the websites of your rivals or colleagues, find the graphics that look good to the eye even irrationally. There can be works in different styles, but it may lead us to ideas. Also, some styles don't go well with certain ways of usage. We can advise which styles from your examples would look perfect for your task.
2. Colors. If you don't have your brand colors, we will help with choosing your palette. Here you may also use examples from websites, blogs, social media that you follow. Some fields require specific palettes, that's why it is important to tell your designers what your business is about and your attitude to it.
3. Task description. You may not see the whole composition at once, but you may think about which features of your services you'd like to highlight. People? Technologies? Your products? Everything that comes to mind can be suggested at the stage of discussion. Ideas that seem strange or stupid at first can give the right impulse.
Internet communication vs face-to-face meeting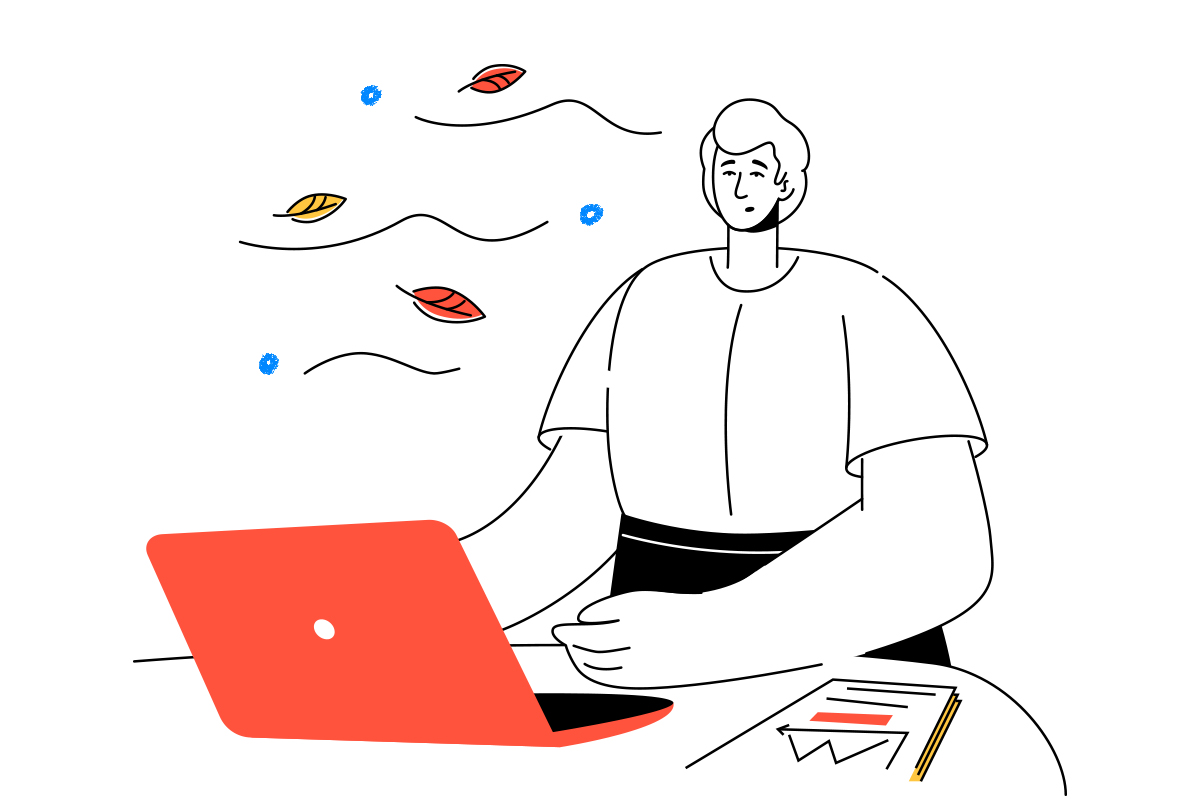 All of our communication with customers goes online. We understand that a personal meeting has its benefits: you can discuss a project in real-time, show the sketches on paper, and, of course, get acquainted properly.
But this approach has its disadvantages as well: a lot of time should be spent on planning the meeting, you need to discuss the project with the whole team, and it's hard to gather all members at one place; your favorite designer who you have been following on Instagram, works on another continent; or you simply have no time for personal meetings in your schedule.
Recent times have shown that a lot of spheres can be turned to digital. Our studio has been working online even before 2020. We work with many customers from other countries, and that helps even if we have a large time lag. Once we communicated with a team each member of which lived in different time zones and managed to choose the time appropriate for everybody.
After getting the specification, we'll send you the sketches so that you can review them with your team and send us all the comments at once.
Usually, we communicate via emails, but we could also schedule a videoconference if you need to.
"Why should I order custom illustrations if I can purchase them on stocks? It seems to be faster and cheaper"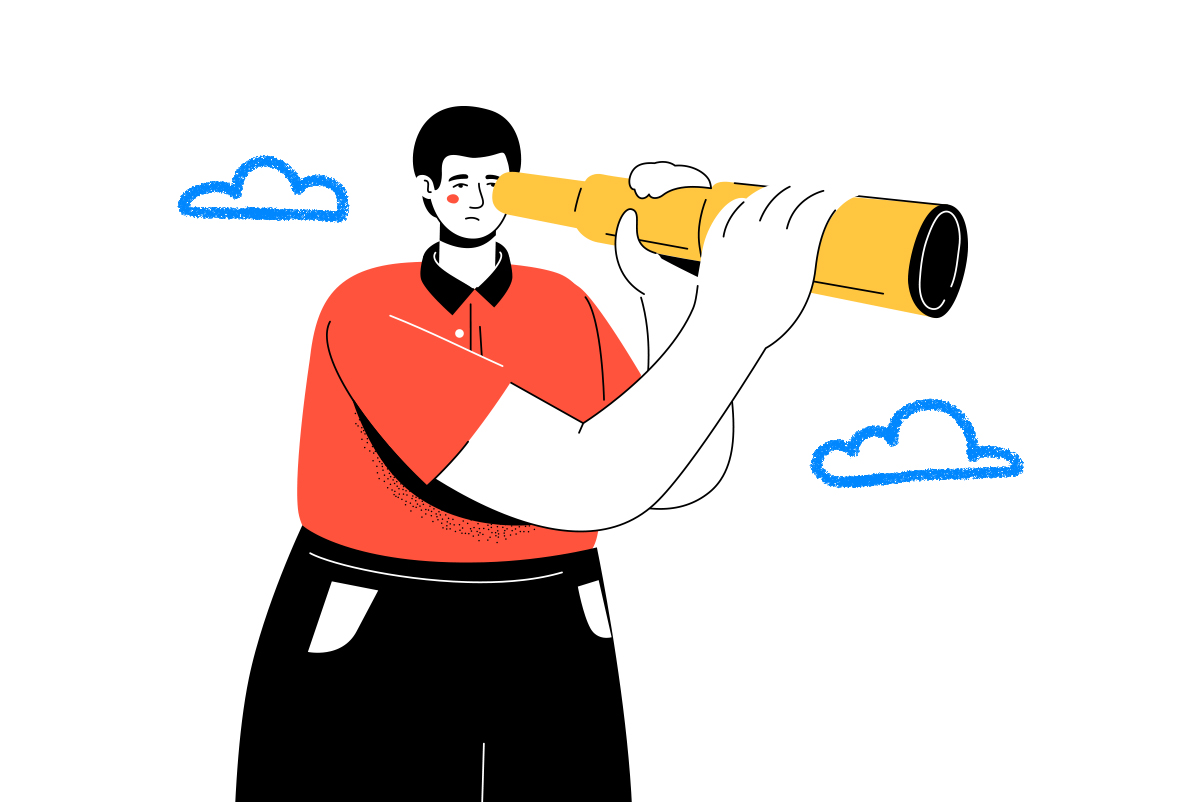 If you need your project to be done quickly and budget-friendly, you can for sure purchase images on stocks and maybe later turn back to the idea of ordering new graphics. But still you have to spend a lot of time choosing appropriate images, searching for a series of illustrations in one style, changing colors, etc. It's great if you have a designer in your team you can consult with. Otherwise, it might be a problem: stocks have tons of graphics in various styles, and even the search process can drive you mad.
So, on the one hand, stocks save some time, but on the other hand, they can take even more time on the search and modifications. Anyway, stocks can be great support: finding the styles you like is a good start!
If you have found the illustrator you trust, the process can go fast and smooth. All you have to do is to revise the images in time and choose the versions. Of course, a lot depends on how skilled your designer is: to avoid unpleasant surprises, study the designer's portfolio carefully and decide if they are capable of making what you are expecting. The rest depends on you: how quickly you give feedback, how detailed your specification is, how clear your ideas are.
As for the pricing, it varies a lot (both for custom graphics and stock images). And again, a lot depends on the time spent and the time saved, on the designer's skills and the result you'd like to reach.
As you see, the idea that purchasing graphics on stocks is faster and cheaper is a bit tricky.
Another thing here is the exclusiveness. If the uniqueness is not a point for you, then why not try to find the images on stocks? But if your goal is to highlight your business/product with the help of visual tools, then it's reasonable to turn to professional illustrators.
We'll talk about the usage of photos and timing in the next article.