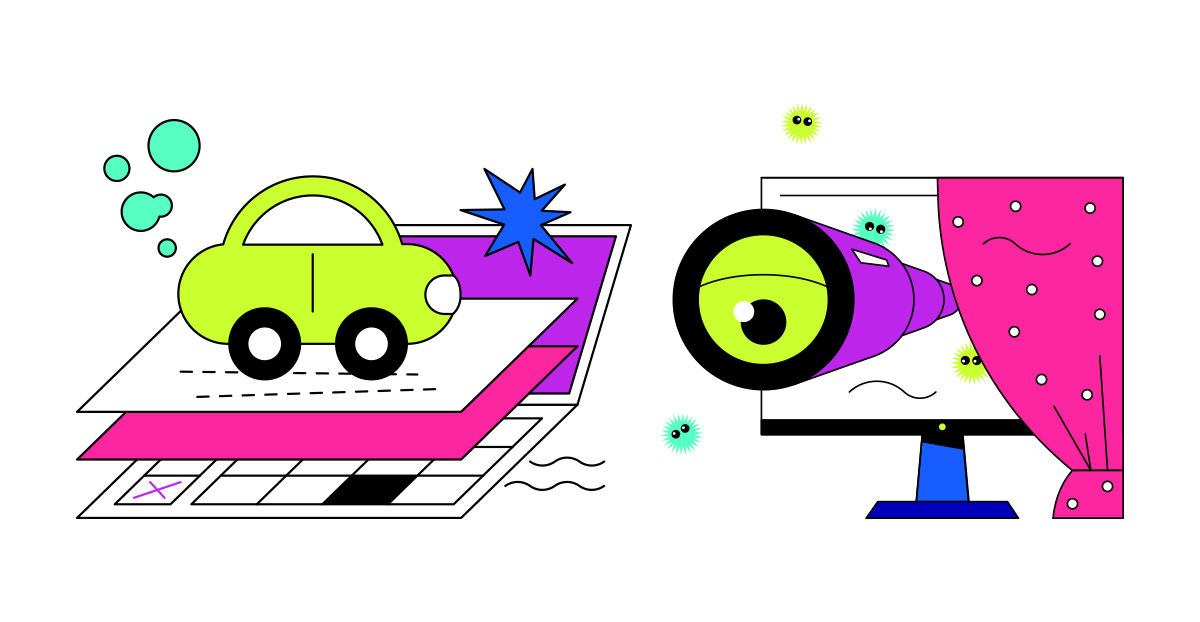 We always try to keep balance in our portfolio so that formal and strict designs go with unusual solutions and experiments. So, we created this collection that surely stands out from our main directions.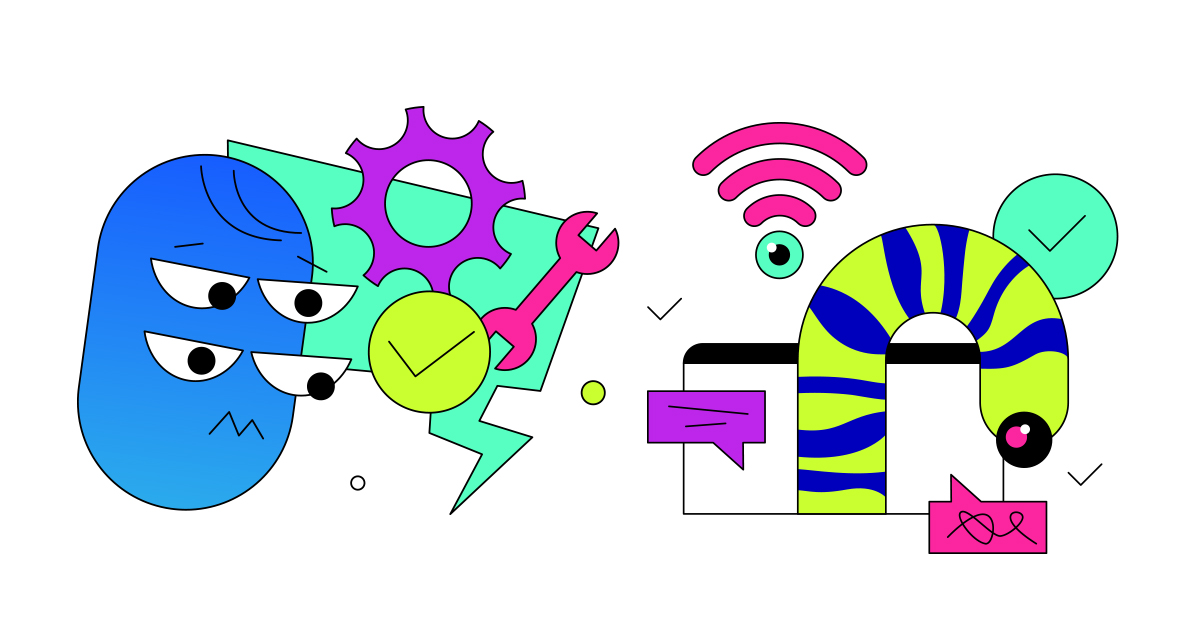 From metaphors to zany characters, the images are designed to be playful and lighthearted.

Apart from illustrations, we created a series of banners in this style - with the possibility to add texts and use them as carousel posts.

The collection mainly addresses the topics of business communication and data safety.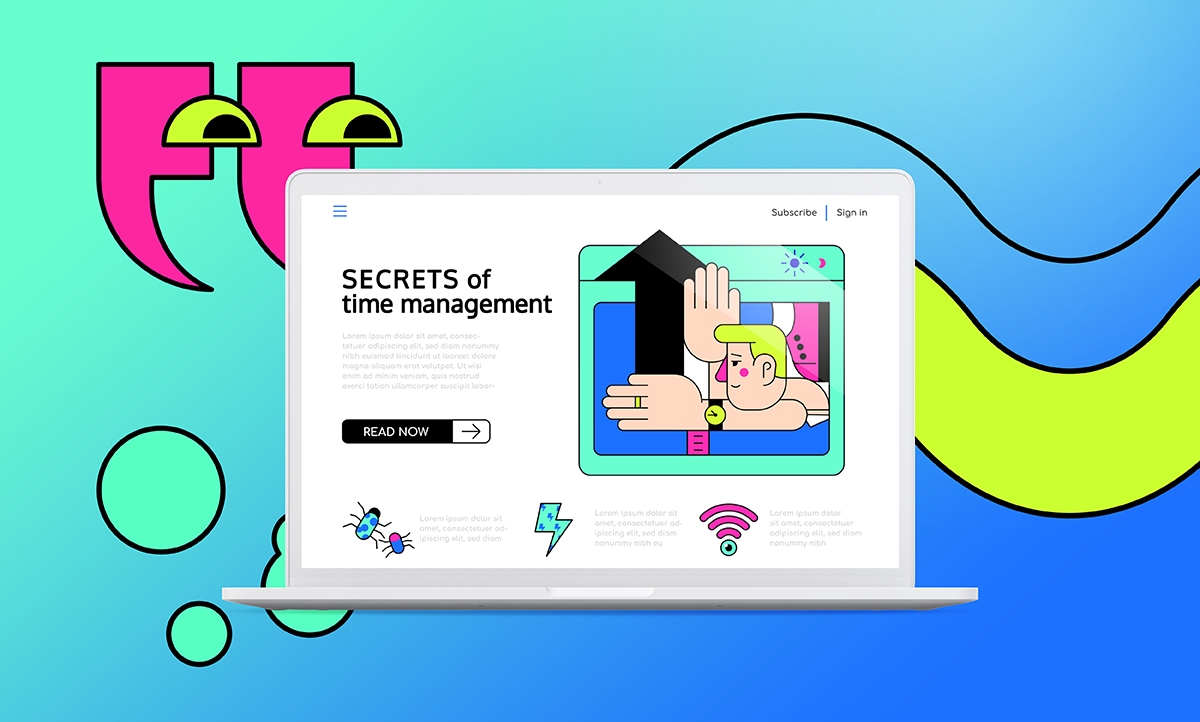 Whether you're creating a product, blog, or social media post, these images are the perfect way to infuse your content with a sense of joy and excitement.