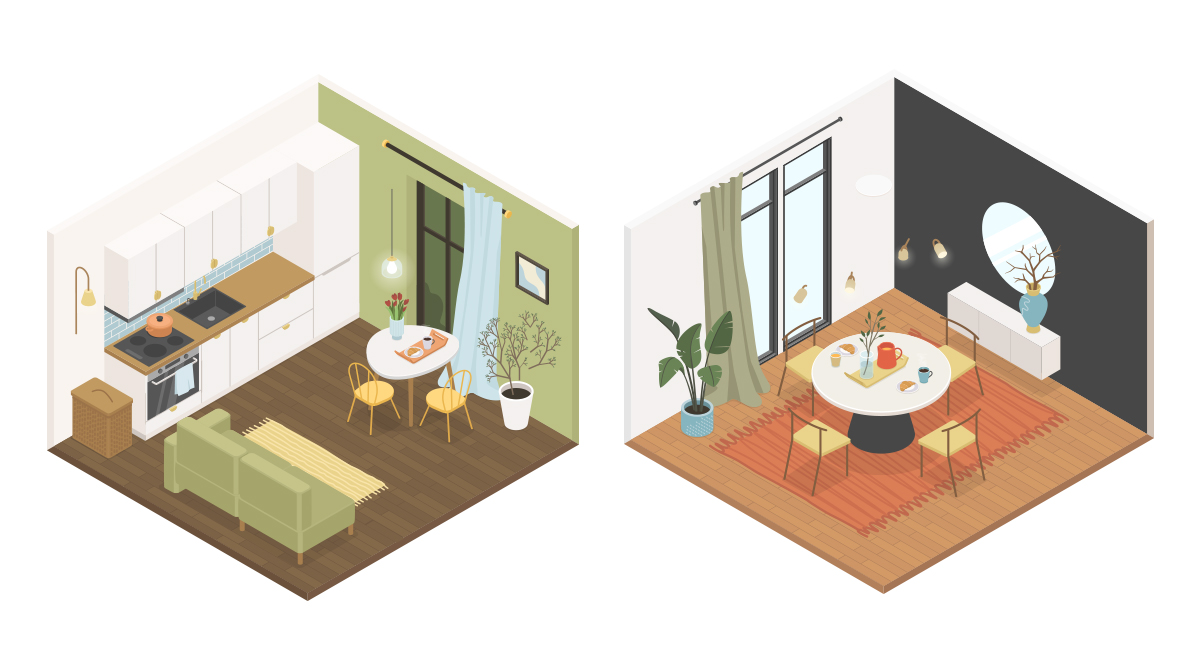 Our portfolio contains a lot of images of cityscapes and buildings in different styles. And recently we decided to depict what's inside these buildings, and created the collection of modern homes in isometry.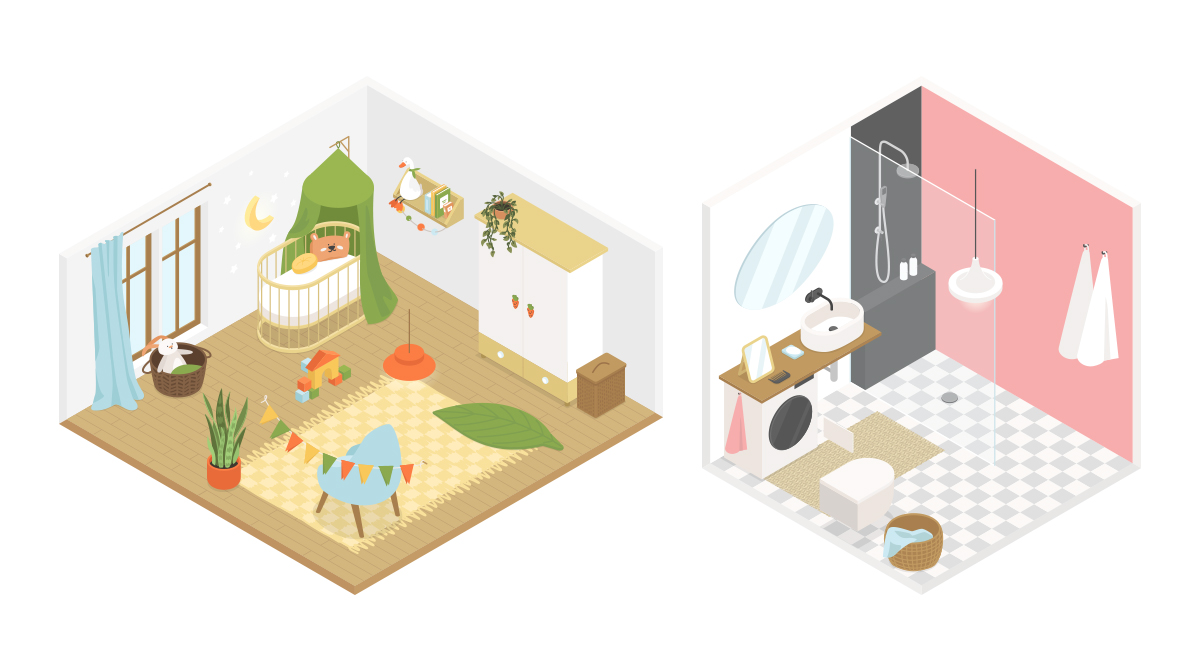 We started with interior illustrations showcasing rooms from cozy bedrooms to sleek kitchens; playrooms and bathrooms fulfilled with details.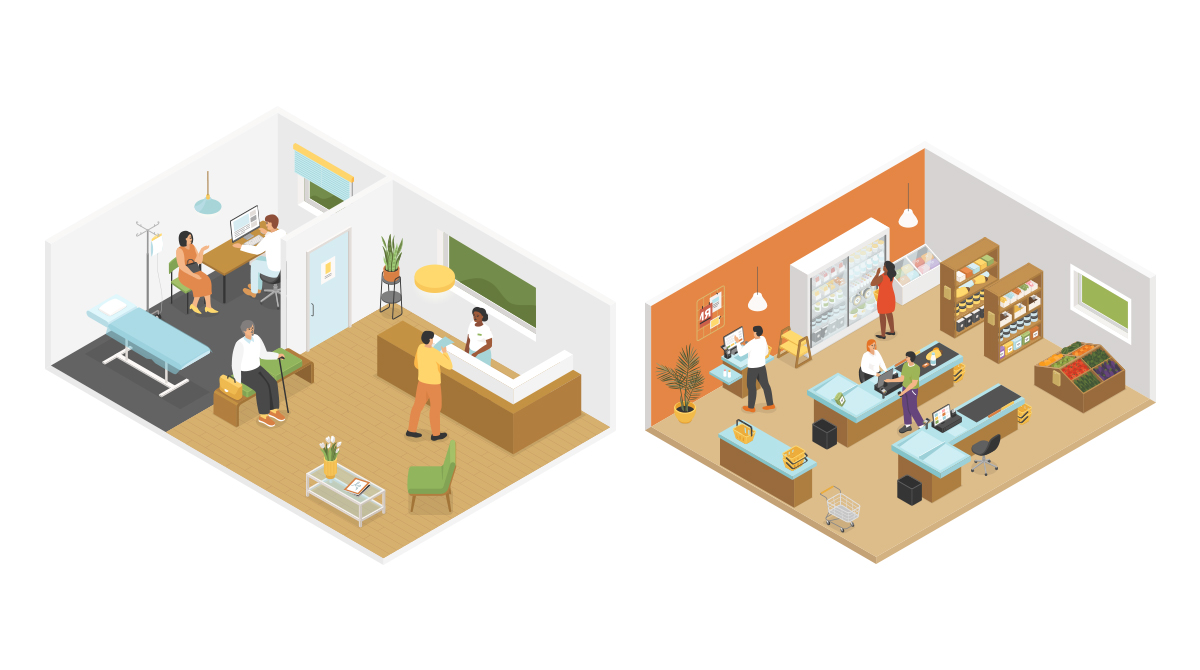 Then we added characters and showed their lifestyles in these interiors. So, we depicted scenes in banks, hospitals, spa salons, shops, offices, etc.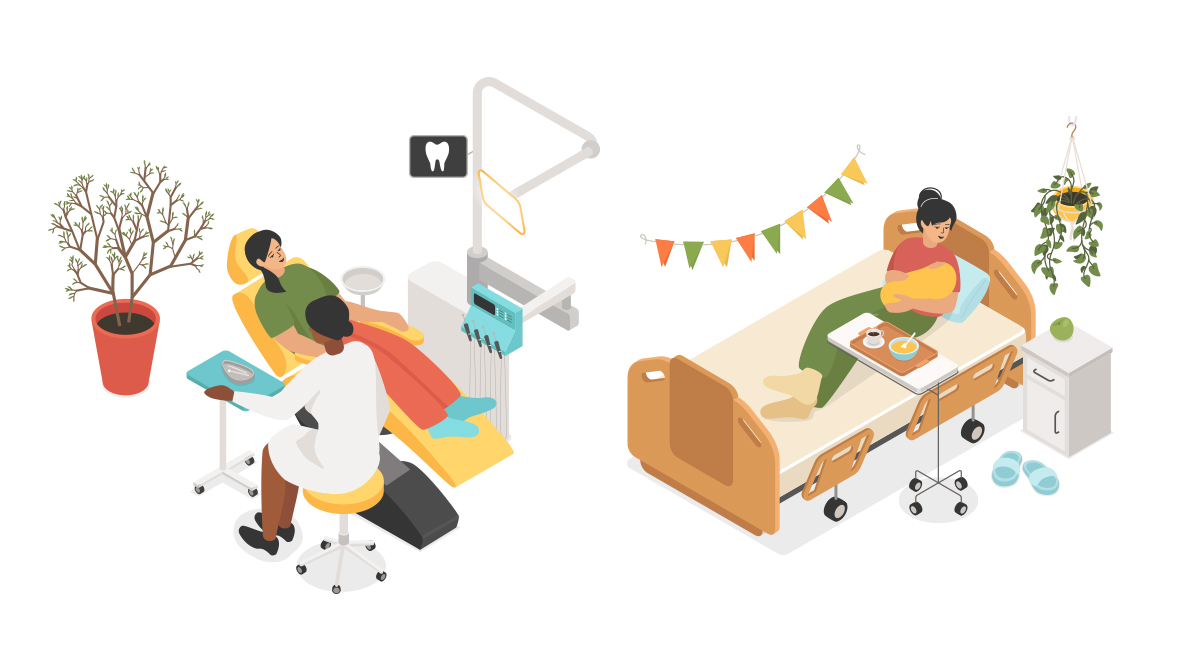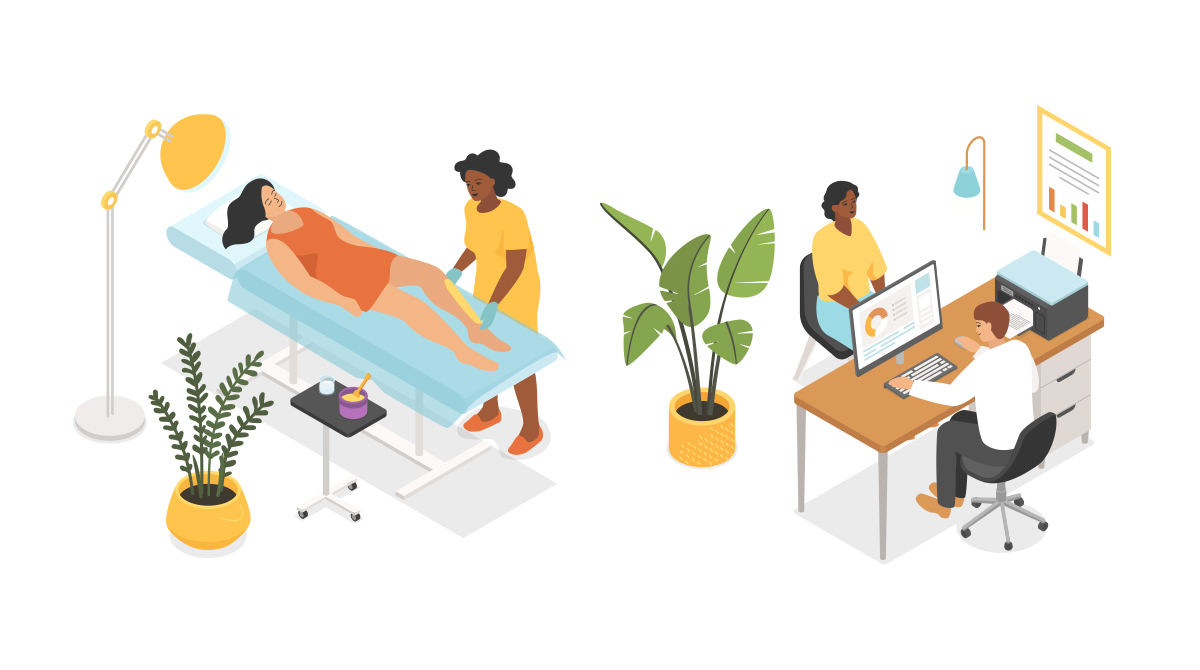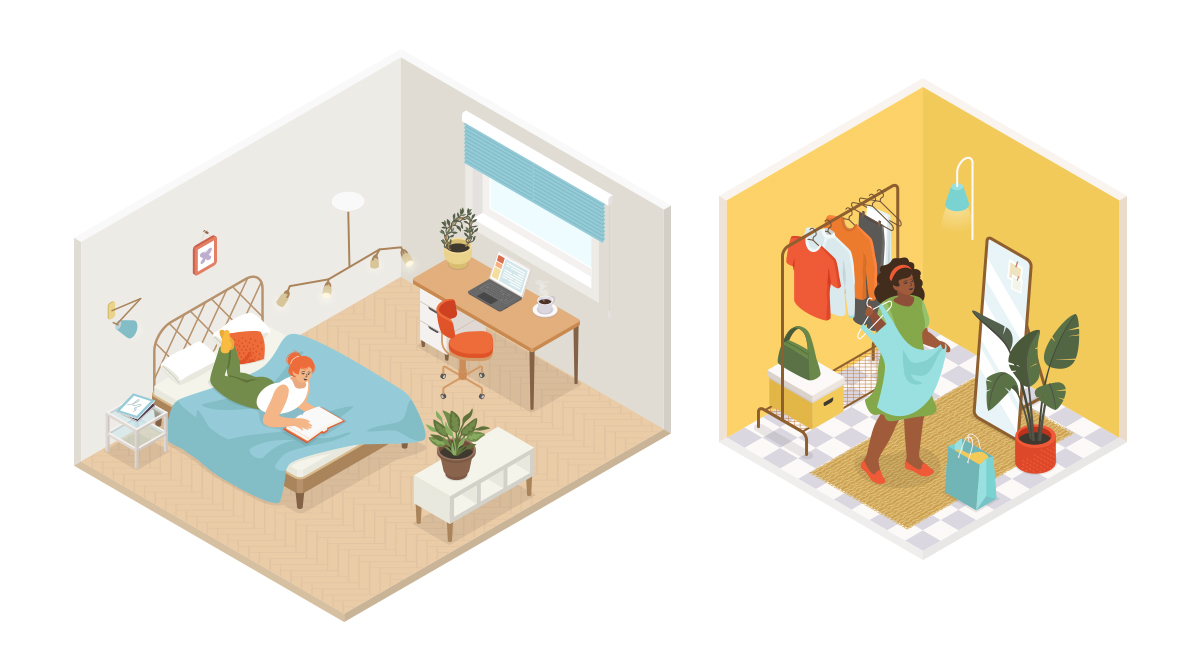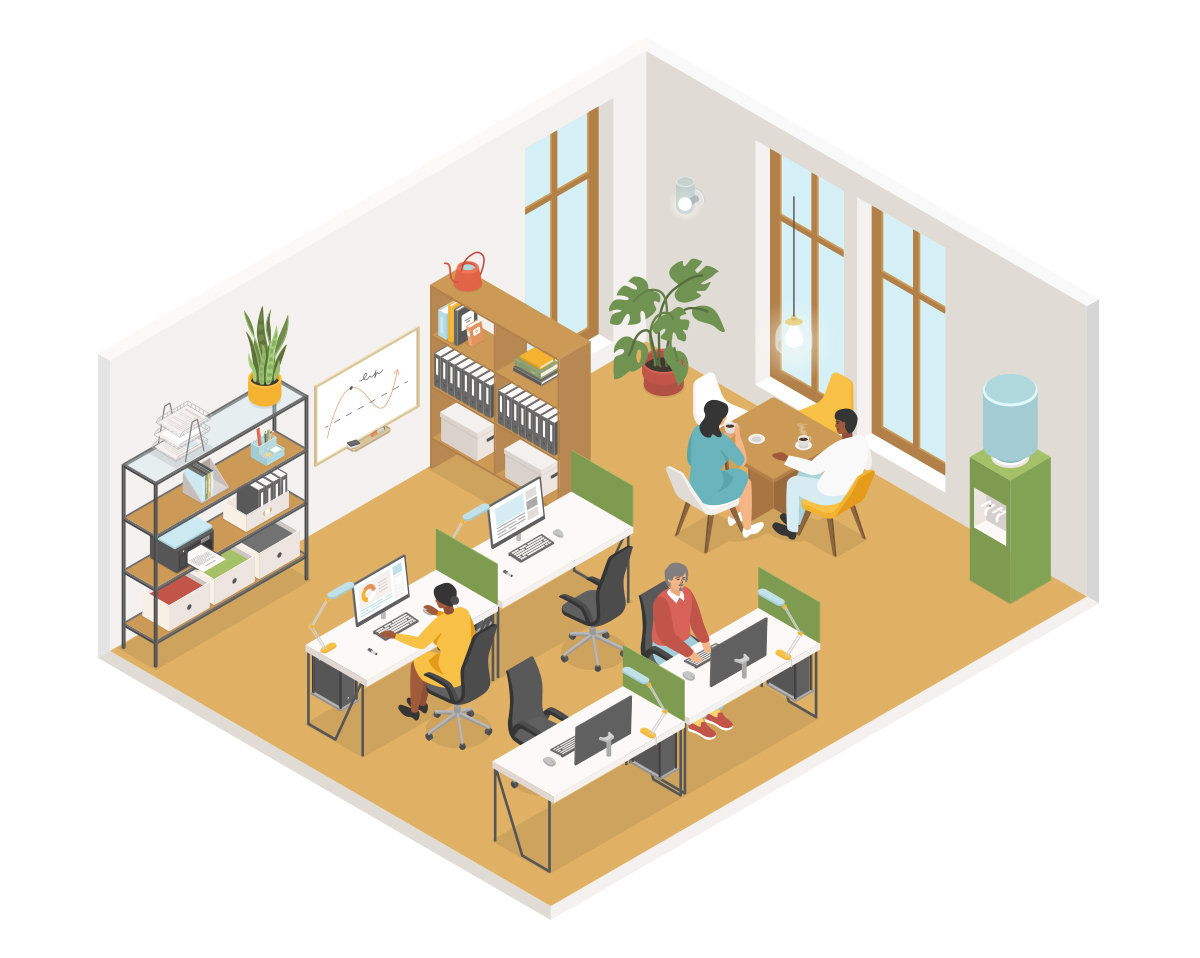 We gathered the objects into collections as well - for customers to use the elements separately if needed.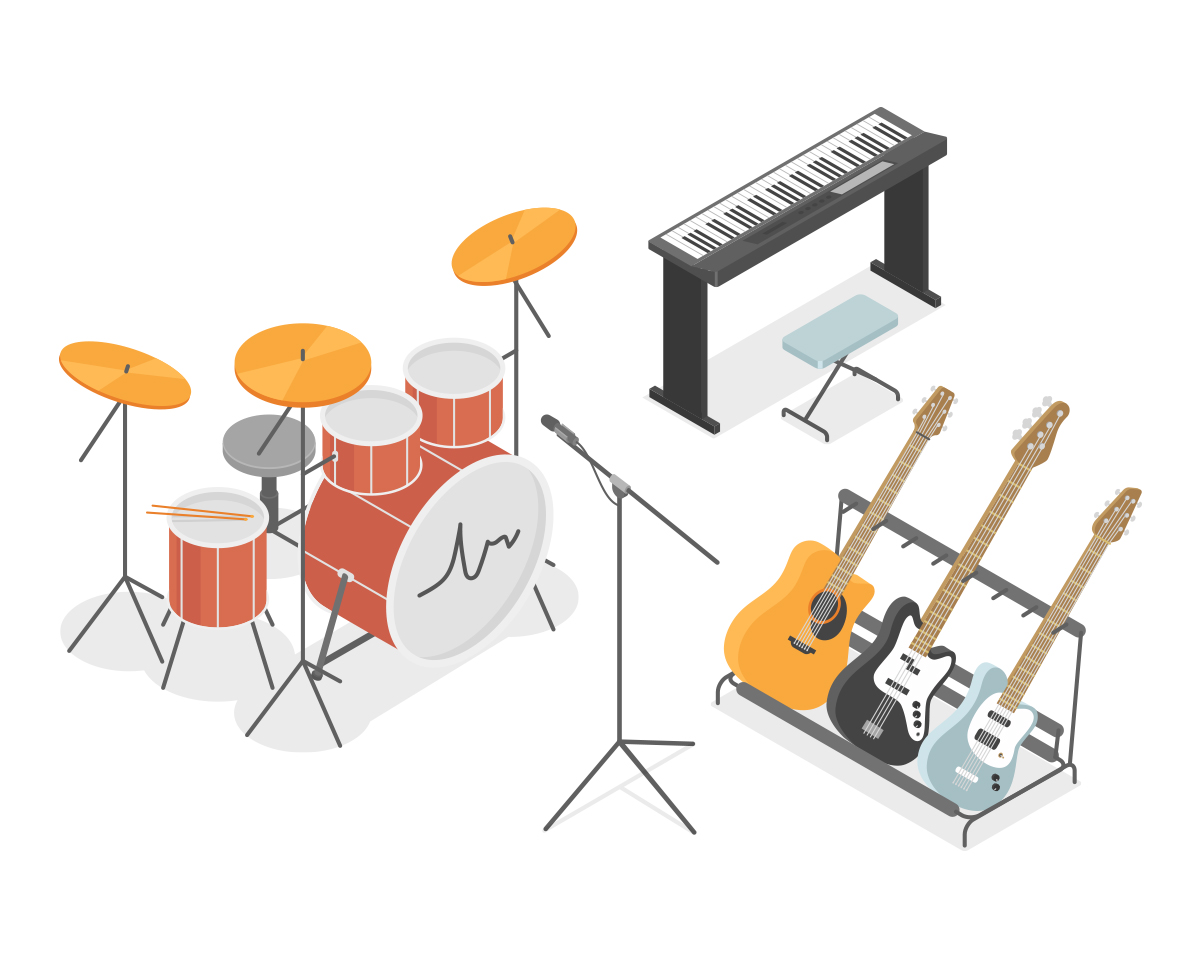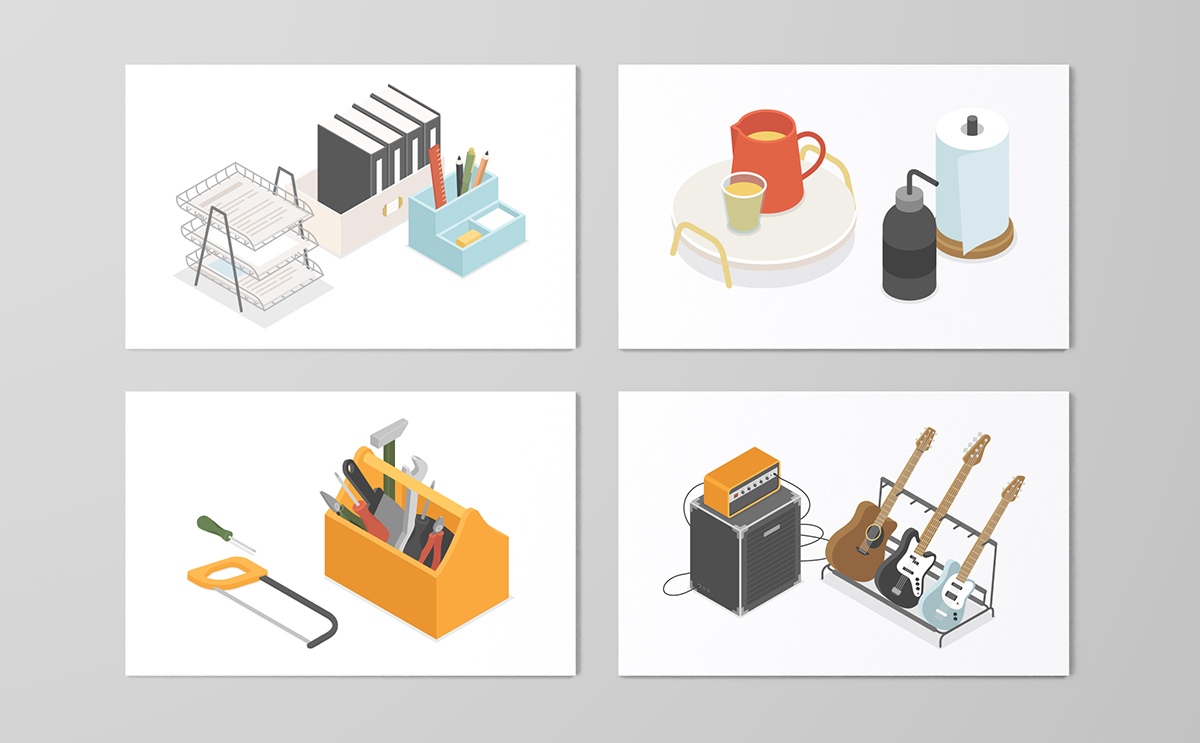 All of our illustrations are available in high-resolution vector format, making them easy to customize and use in a variety of applications.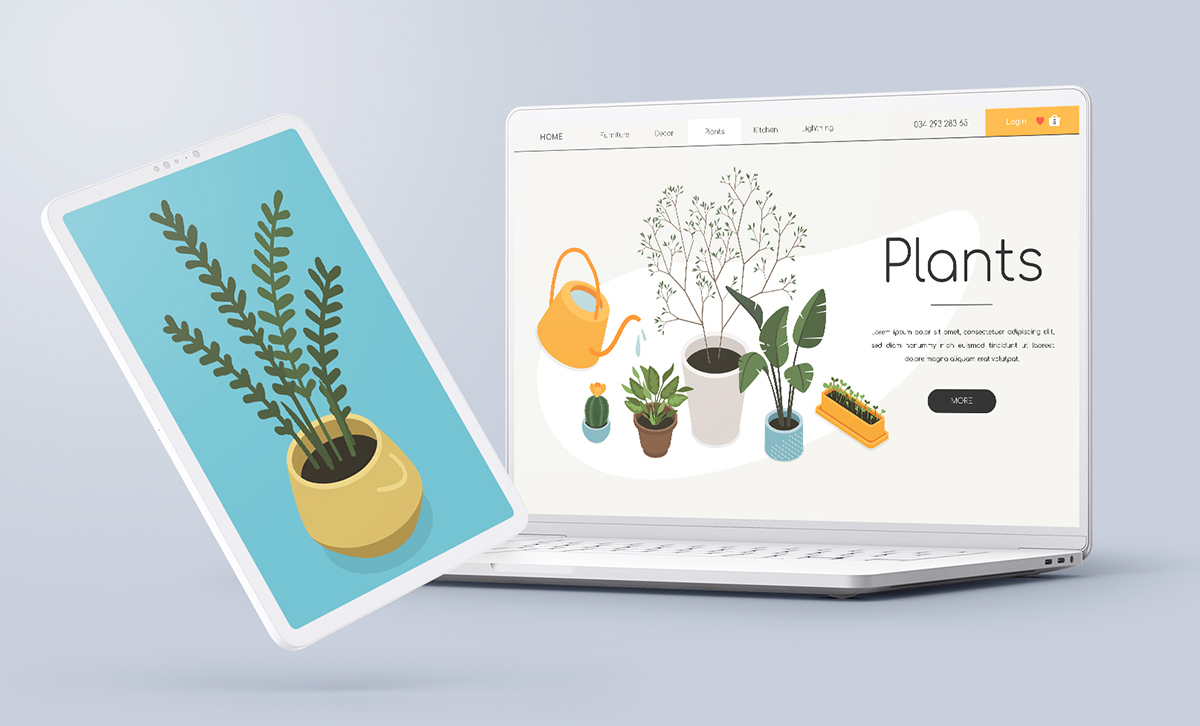 With their unique perspective and clean, modern style, these illustrations are perfect for adding a professional touch to your website, social media, or marketing materials.