It's great to see that the customization of our existing works can evolve into a huge project.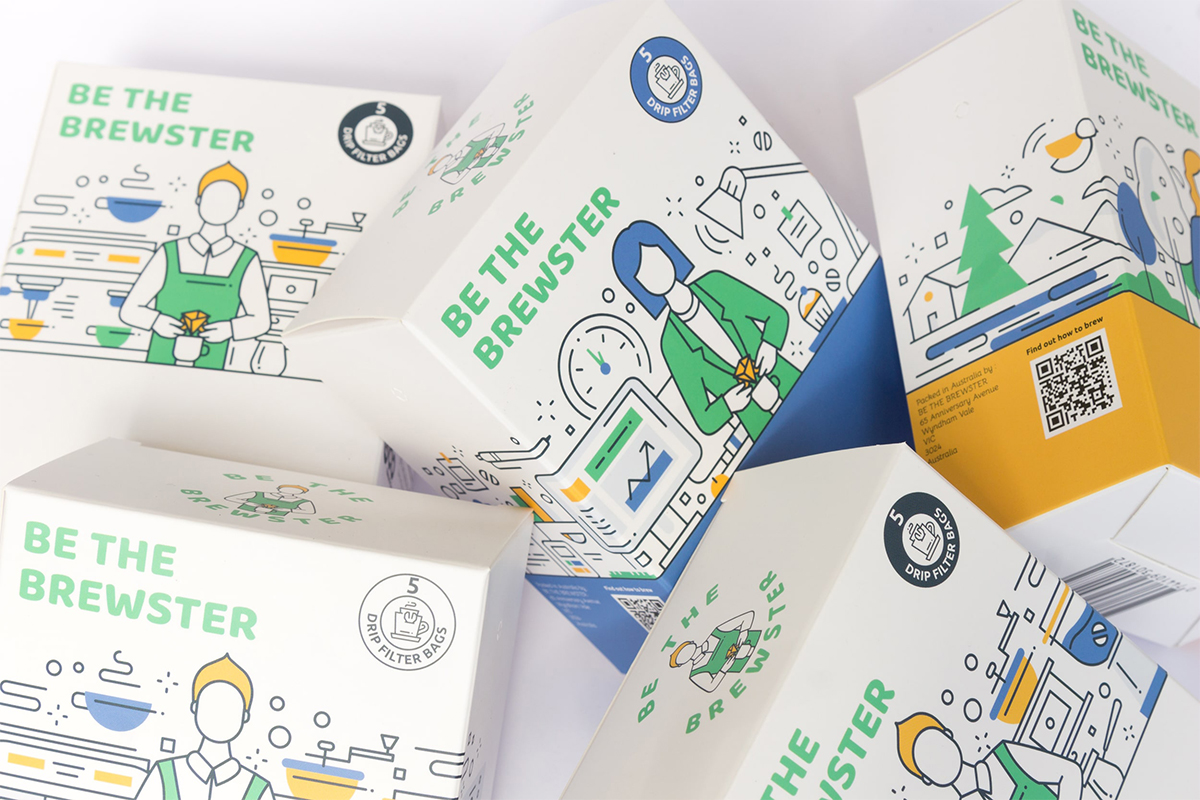 It all started with one line art illustration showing a barista holding a cup of coffee.
Dario Mannino, the Head of the Be the Brewster company, contacted us and asked if it was possible to remake it so that the coffee cup was replaced with a drip filter. And we made the banner, but it was just the beginning of the project.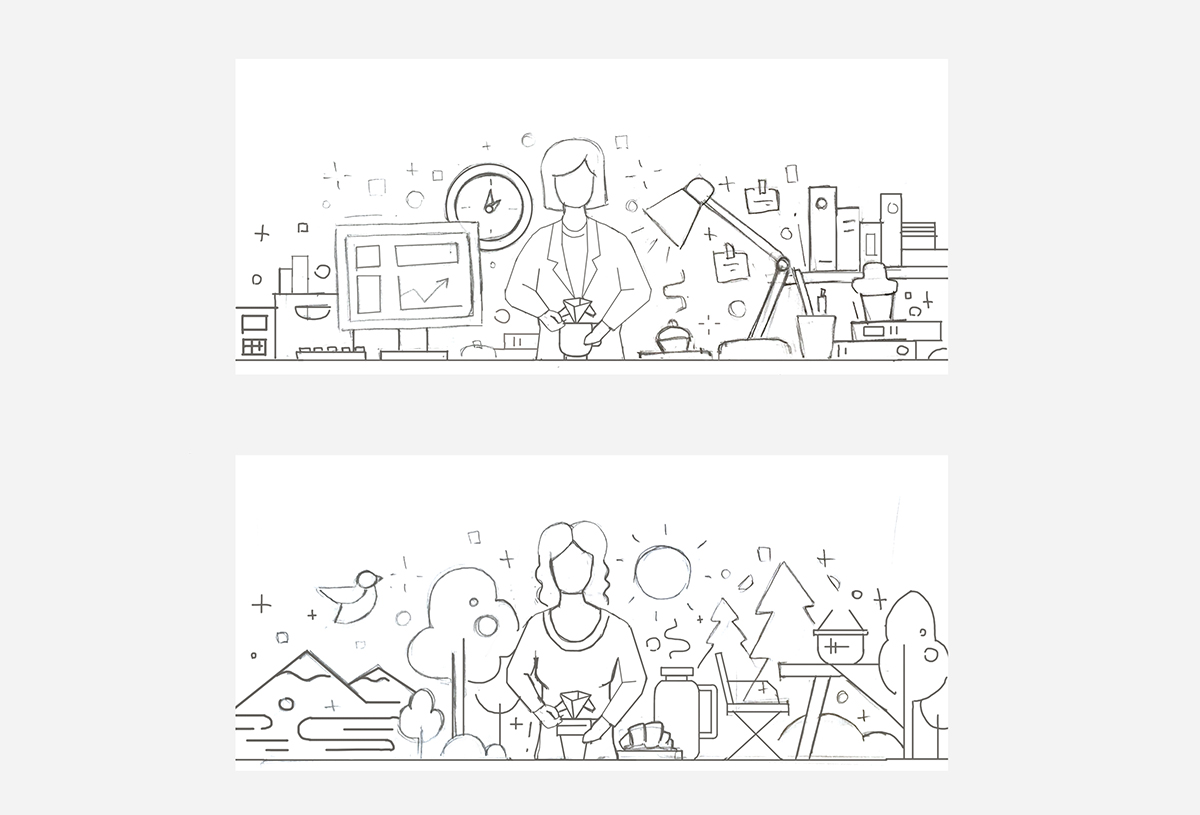 We prepared the icon pack with coffee and tea filters, cocoa beans, different cups and mugs.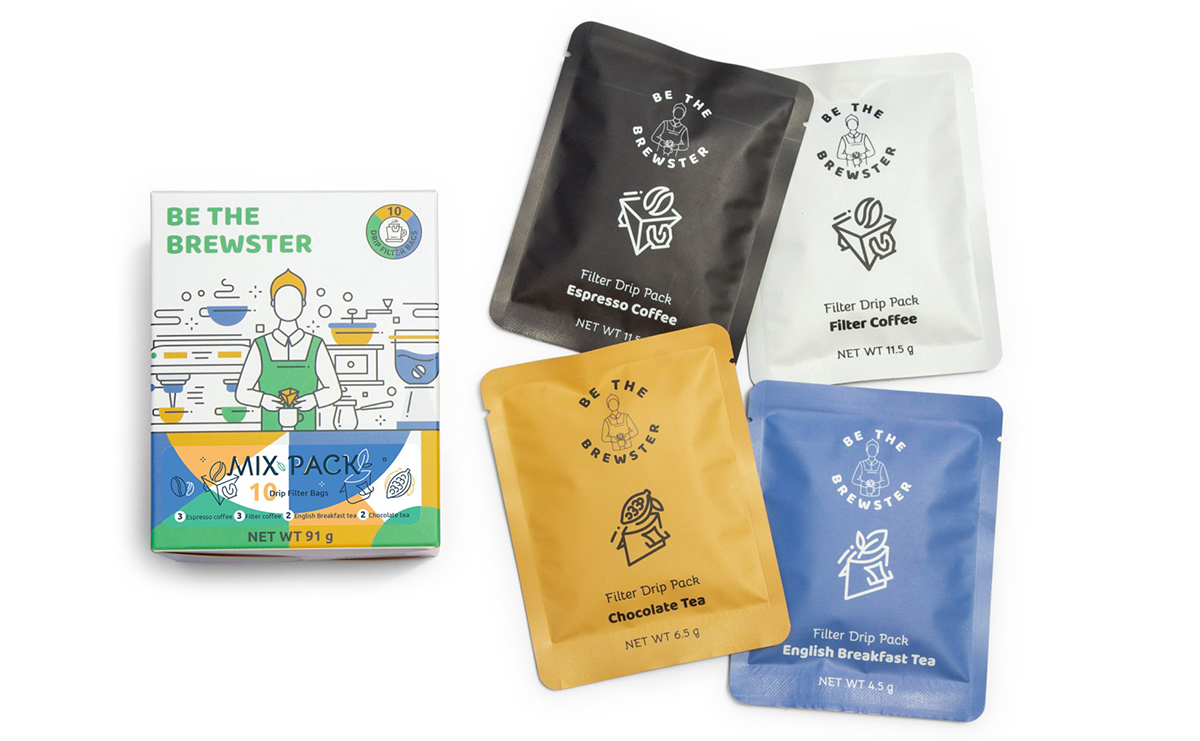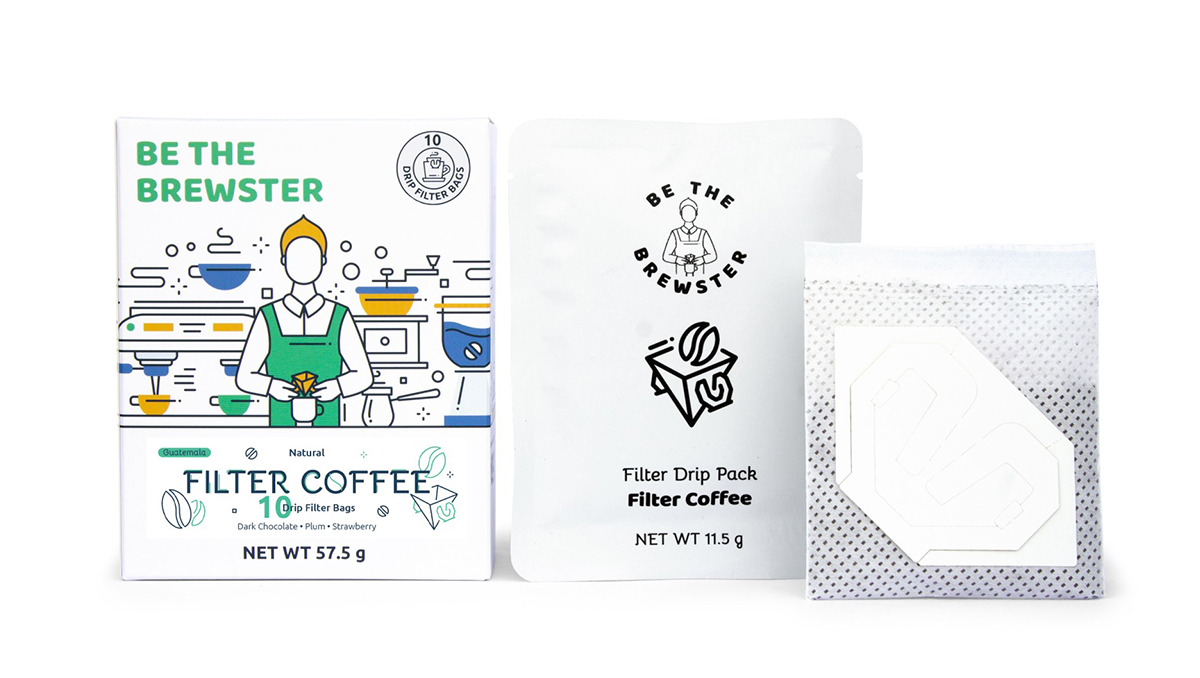 And although usually we don't make package designs, we couldn't help but agree to help with the box packages as we liked the whole idea of this small business and the way this collaboration worked.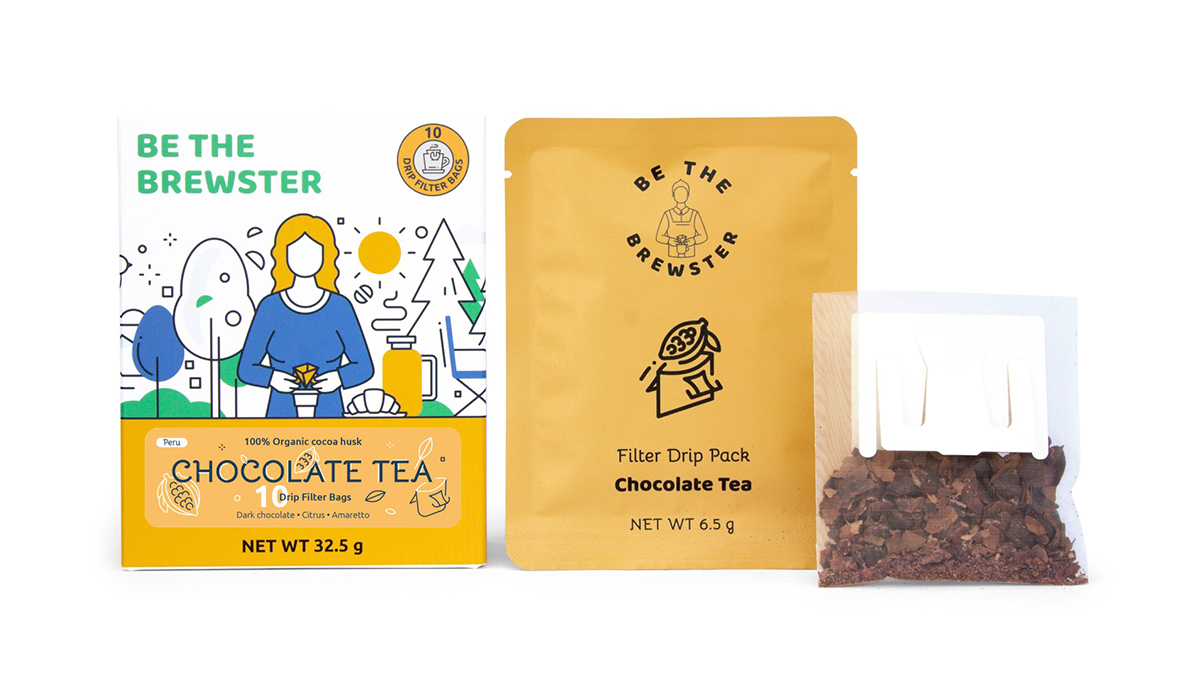 Thus, we created package designs for different types of coffee and tea and stickers to be placed on the boxes.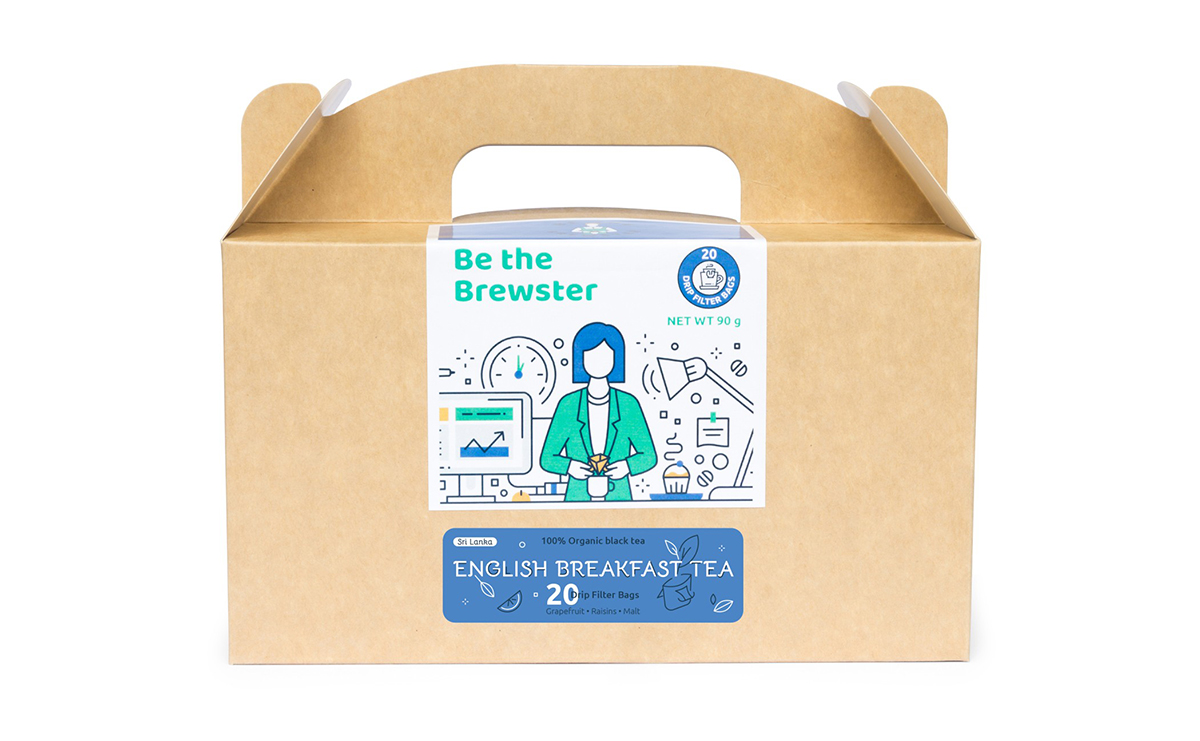 You can imagine how thrilled we were when we received a parcel from Australia with coffee and tea filters! So that we could not only review our work with the package, but to try the product we were working on the visuals of! It was a nice occasion to gather all our studio members together and have a tea party which we will certainly remember for a long time.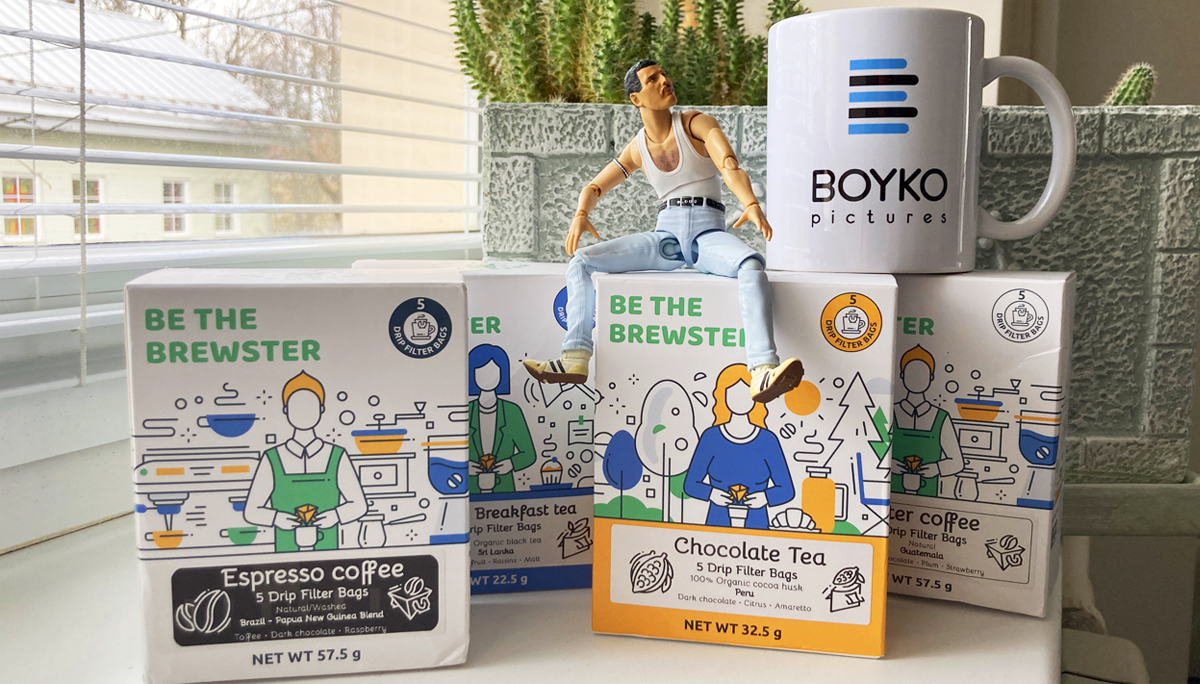 The communication with our customers is probably the most exciting thing in our work, and we appreciate their trust. The work process is always mutual because the customer gives creative directions, provides feedback, and chooses between options we are suggesting. We are happy to have such customers as Dario Mannino that are fully engaged in the process and give us such great memories.