Personal $12/ Commercial $24 / Extended Commercial $120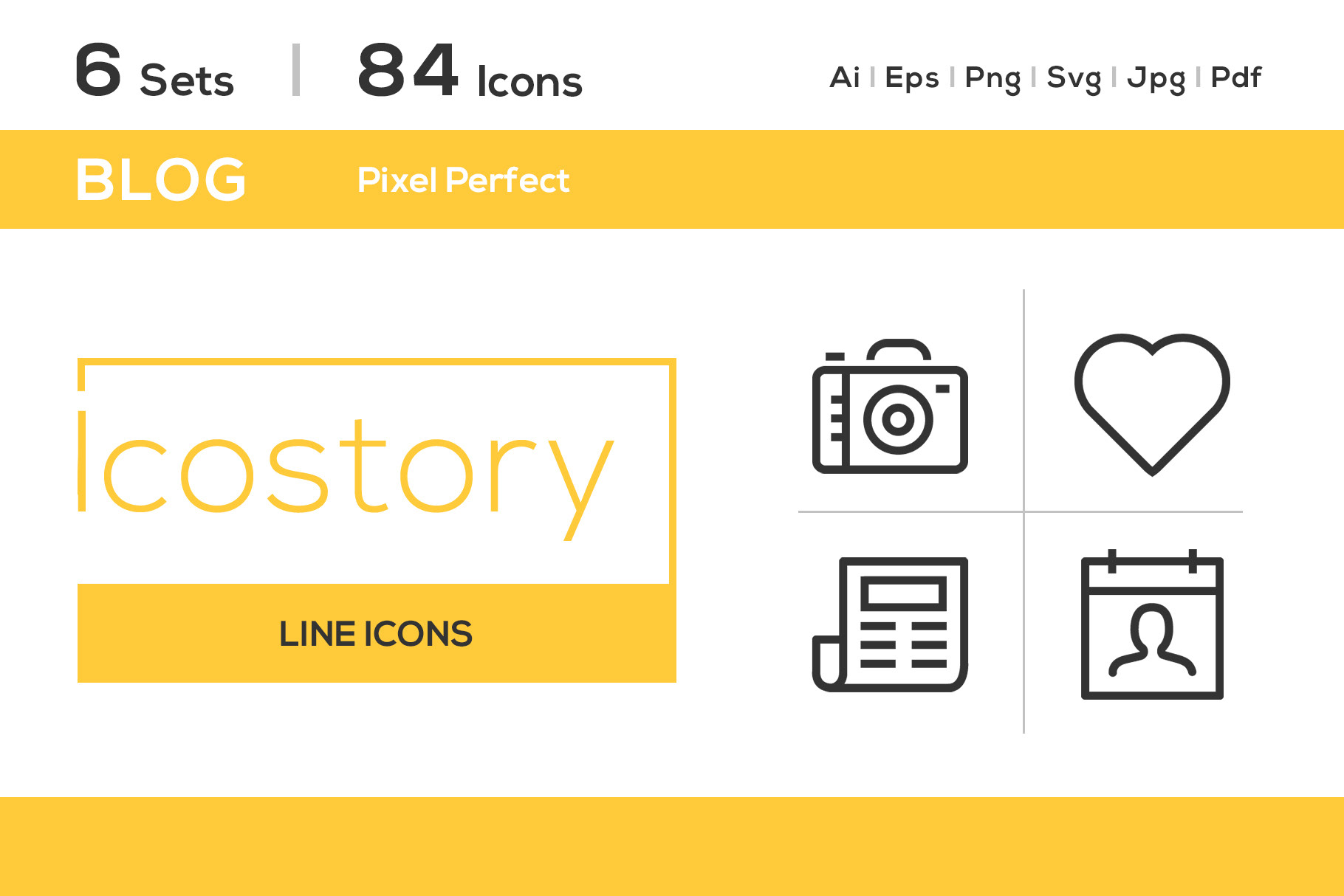 ICOSTORY is a series of icons that is a perfect combination of simplicity and elegance.
- all the icons are PIXEL PERFECT;
- for your convenience we have included formats: EPS, PNG IOS (1х, 2х, 3х), PNG Android (0,75х, 1х, 1,5х, 2х, 3х, 4х), separated SVG and PDF files; ai file for each set of icons in CS version with editable strokes;
- each icons in separated formats has its own name - so that it's easy to search the one you need;
- editable stroke thickness and color - you can easily change an icon in dependence on your design.
Scroll down to learn more!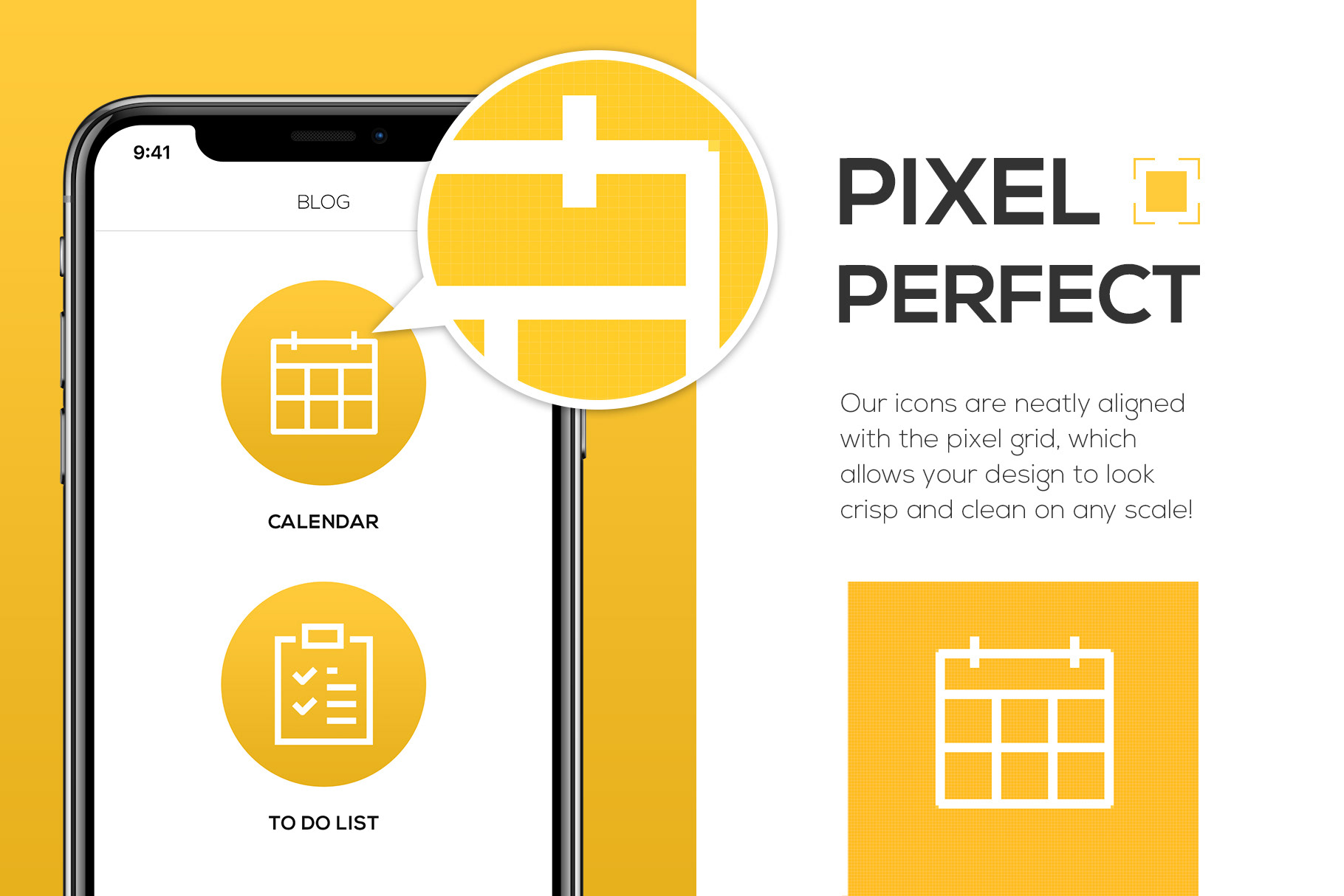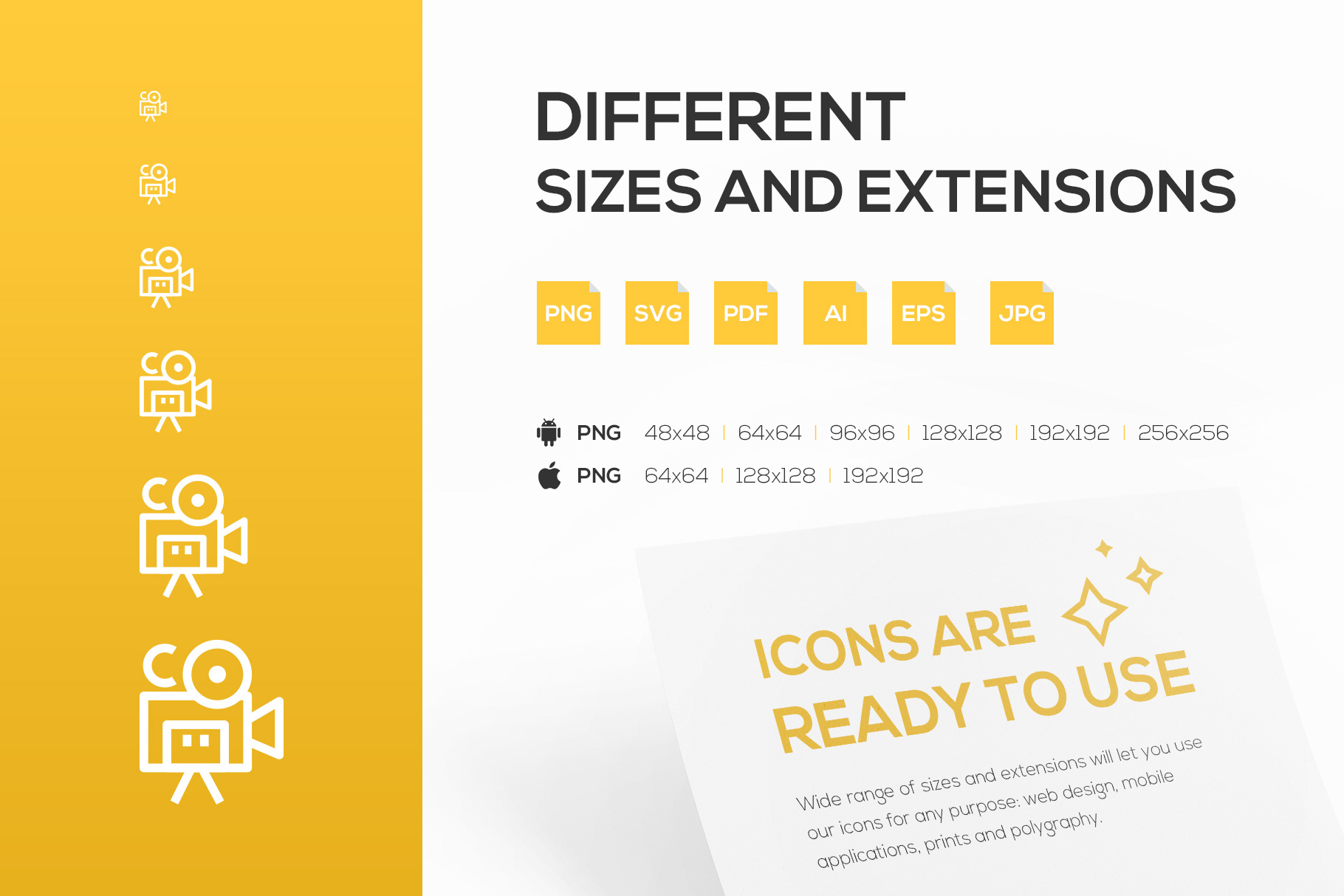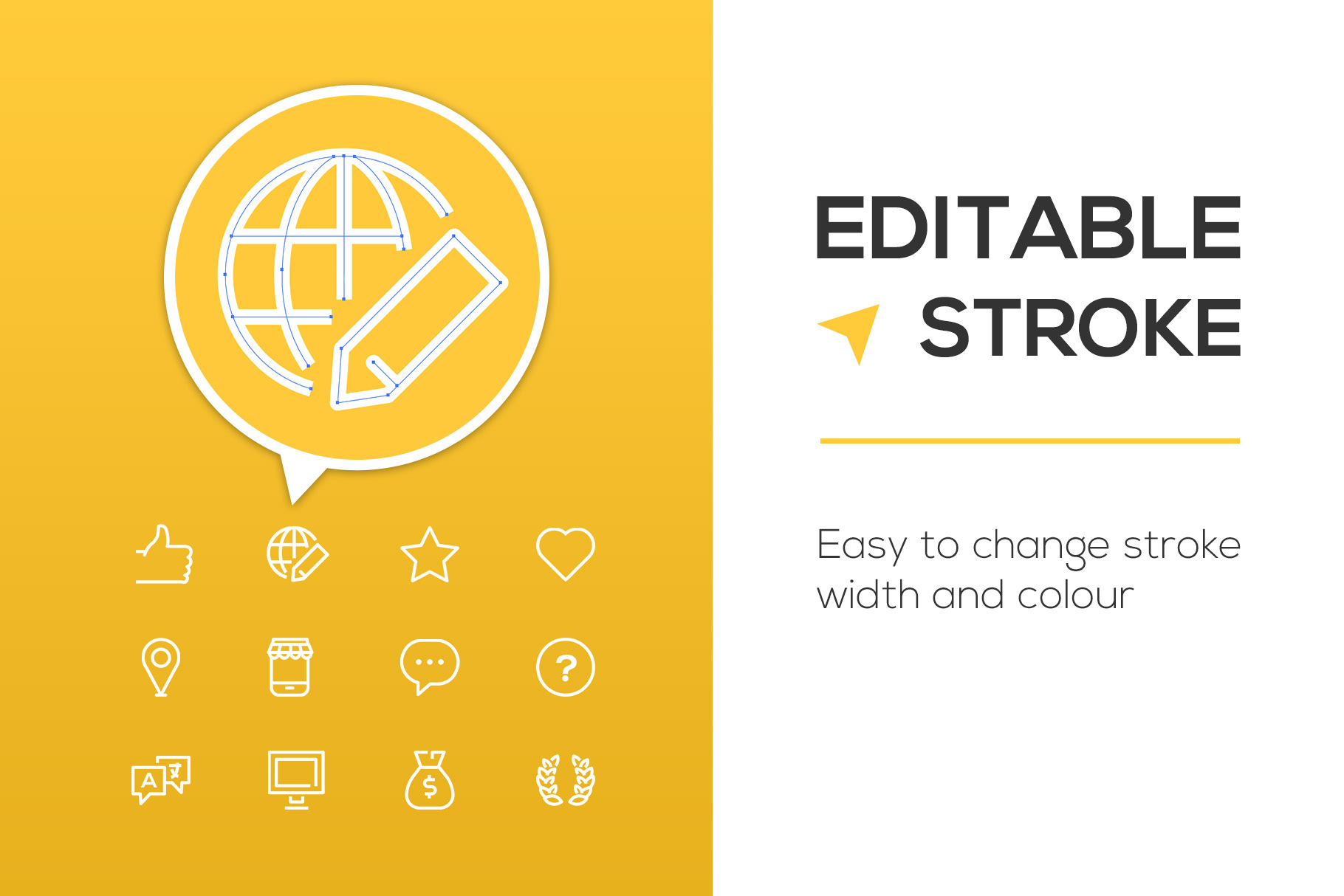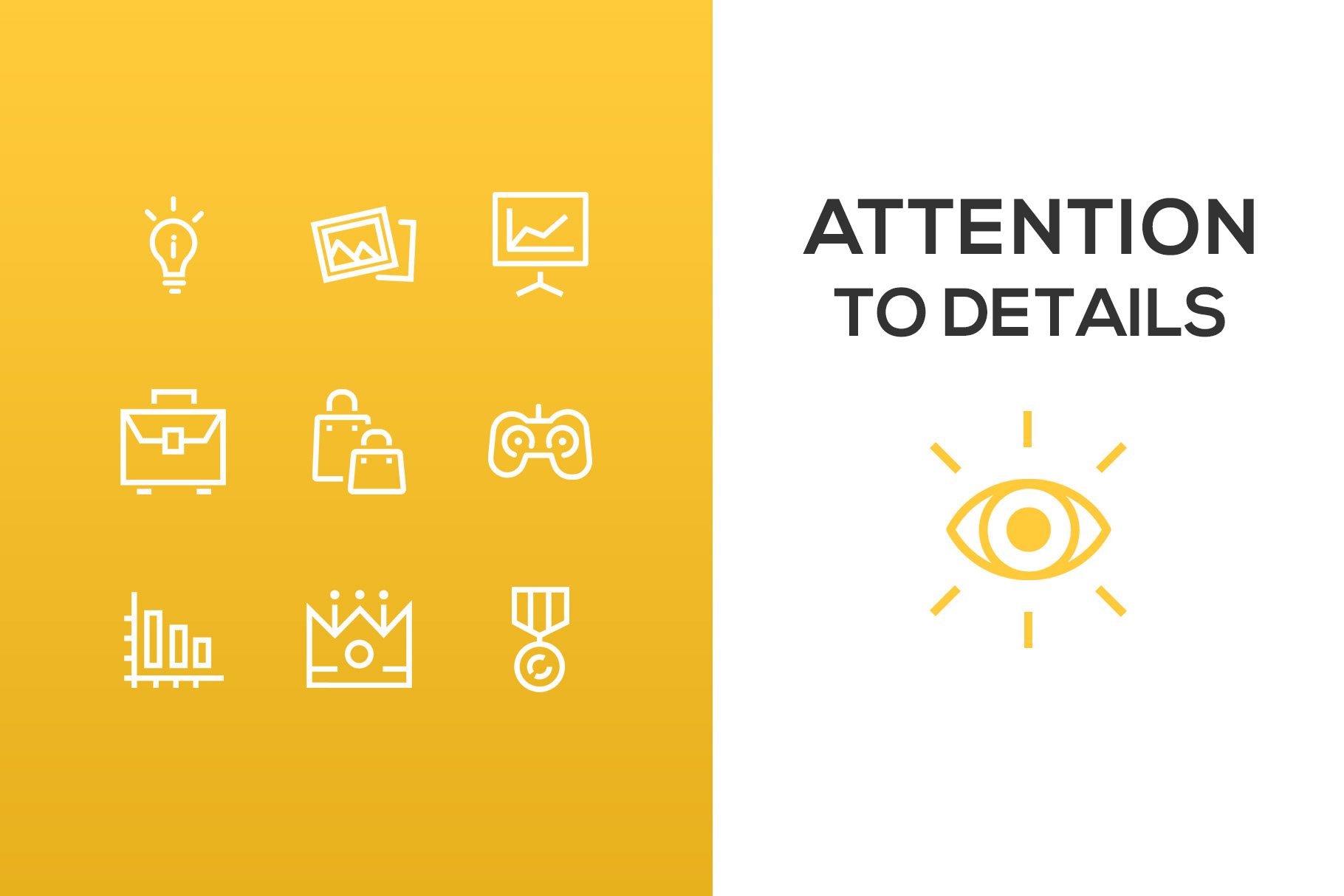 The bundle consists of 6 sets with 84 high quality icons.
This theme-based bundle is dedicated to blogging, personal development and achievements in business. The icons would look appropriate on your website or mobile app.
The bundle includes the following icons:
Resume: day of birth, contact, e-mail address, address, phone number, personal website, language, marital st., work experience, education, PC skills, activities, achievements, additional information;
Blog: user, news, bubble, star, faq, heart, RSS, like, gallery, blog, video, calendar, shop, bird;
Company: employee, car, target, rocket, coins stack, briefcase, phone, presentation, calculator, display, to do list, handshake, document, office;
Entertainment: photography, museum, theater, circus, bicycle, painting, cinema, sport, diving, playing cards, tricks, video games, music, shopping;
Finance: bank, coins stack, mobile banking, ATM, briefcase, increasing chart, chart, calculator, wallet, coins bag, bank card, ingot, piggy bank, auction;
Awards: medal, cup, medal, laurel wreath, certificate, crown, scroll, thumb up, ball & trophy, sword & shield, cup in hand, star badge, podium, scroll;
View all of them on the preview below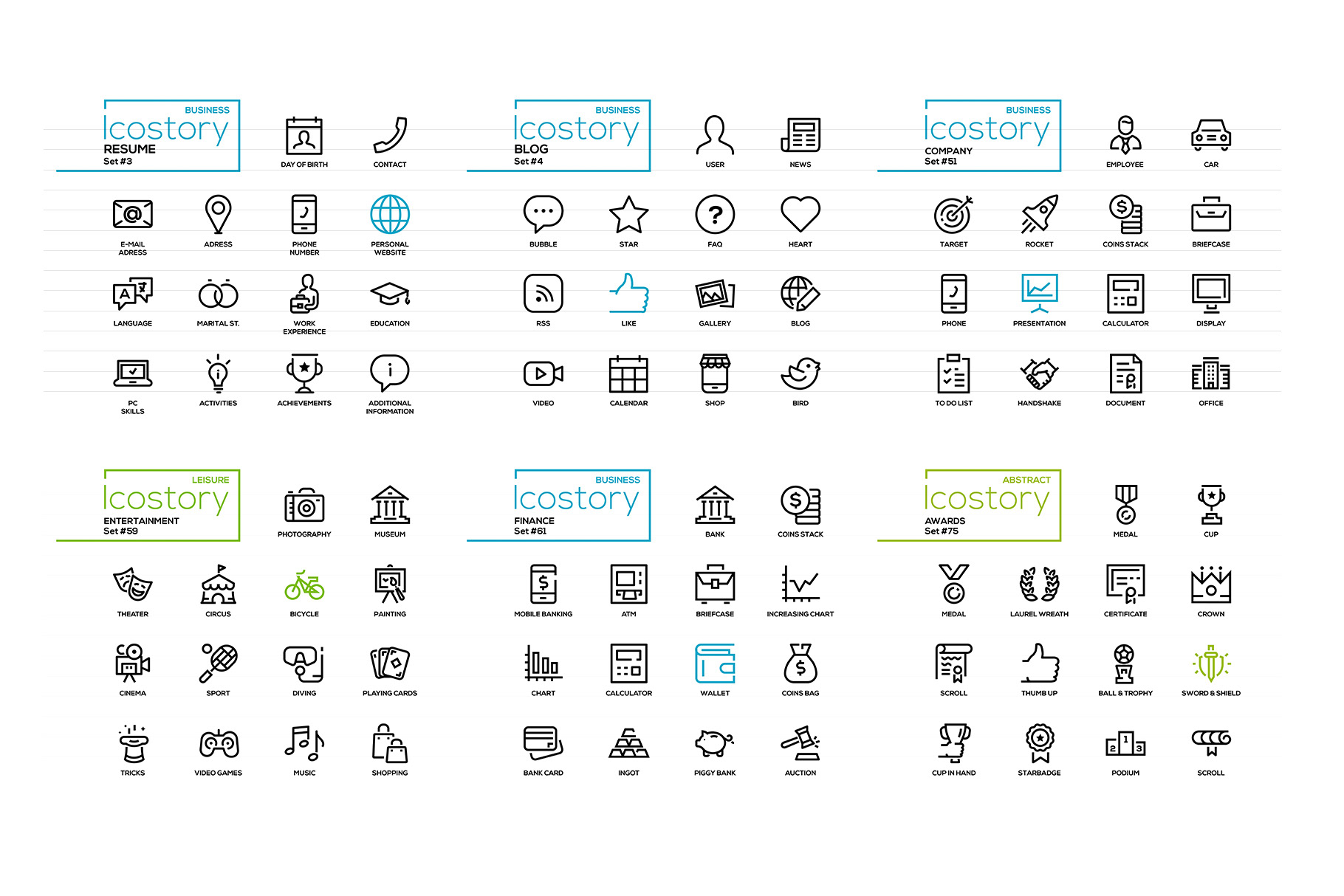 Click the button to buy them all!